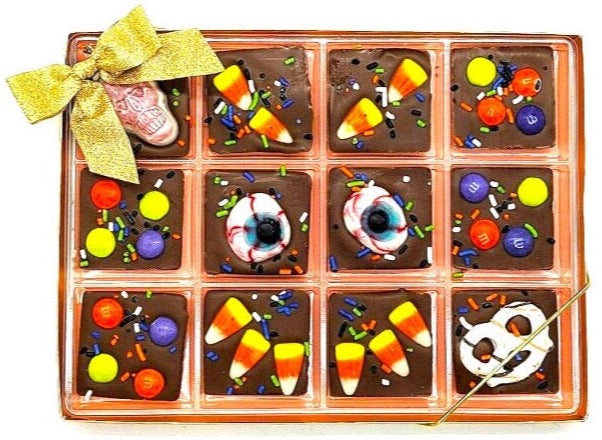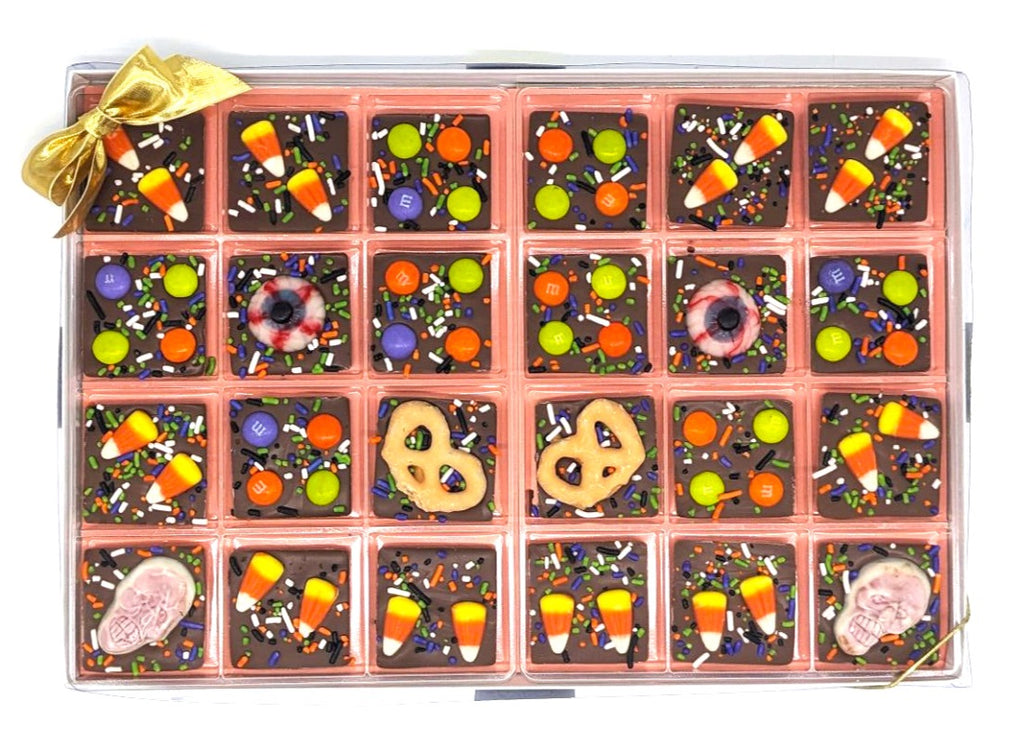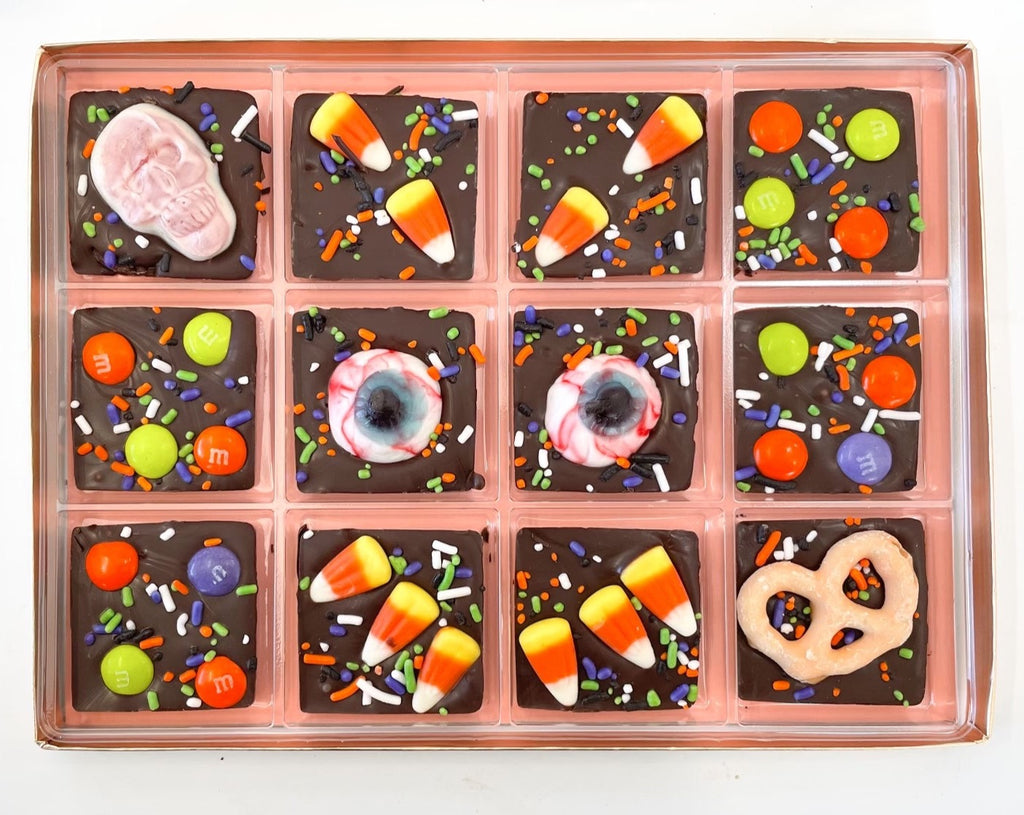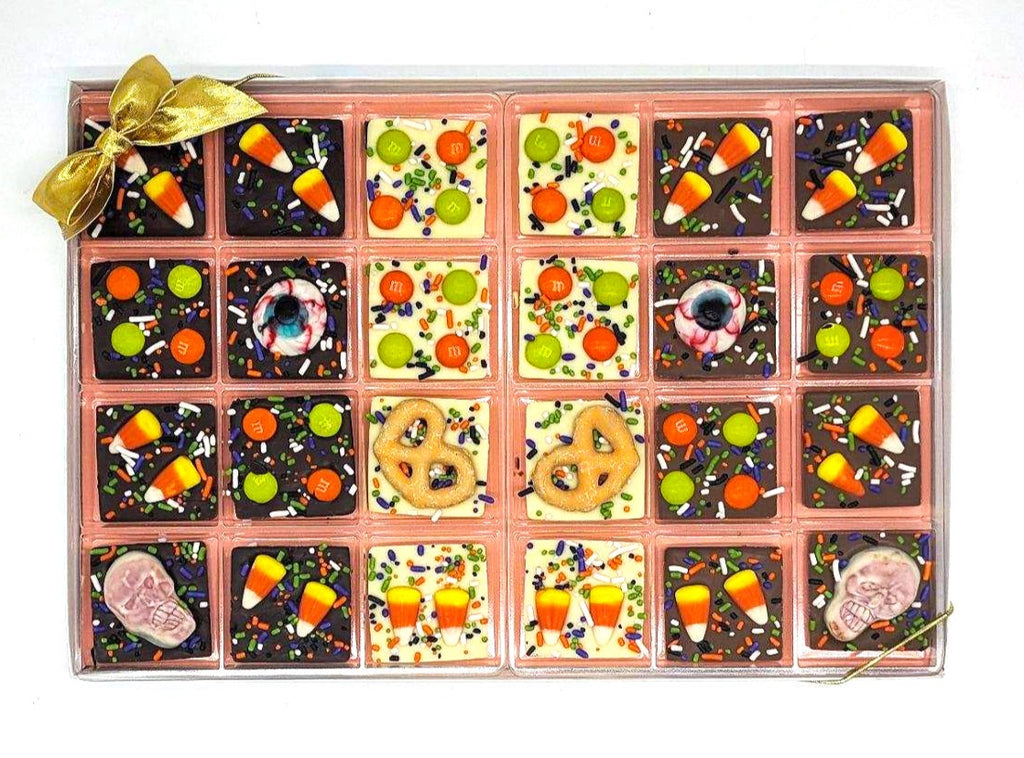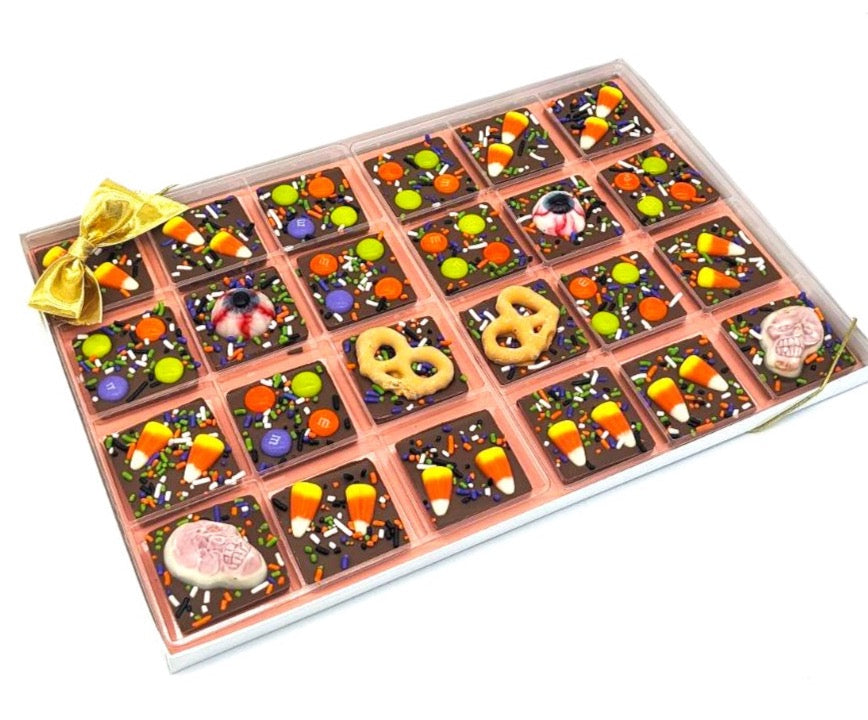 Gremlin Chocolate Squares Box
Premium chocolate squares with a variety of fun Halloween toppings including candy corn, gummy eyeballs, M&Ms Ghouls mix, pumpkin spice yogurt pretzels and Halloween mix sprinkles. The toppings are arranged into a spooky gremlin face! Choose the type of chocolate and quantity of squares.
Dark, Milk & White Chocolate Assortment only available in 24, 36 and 48 squares size.