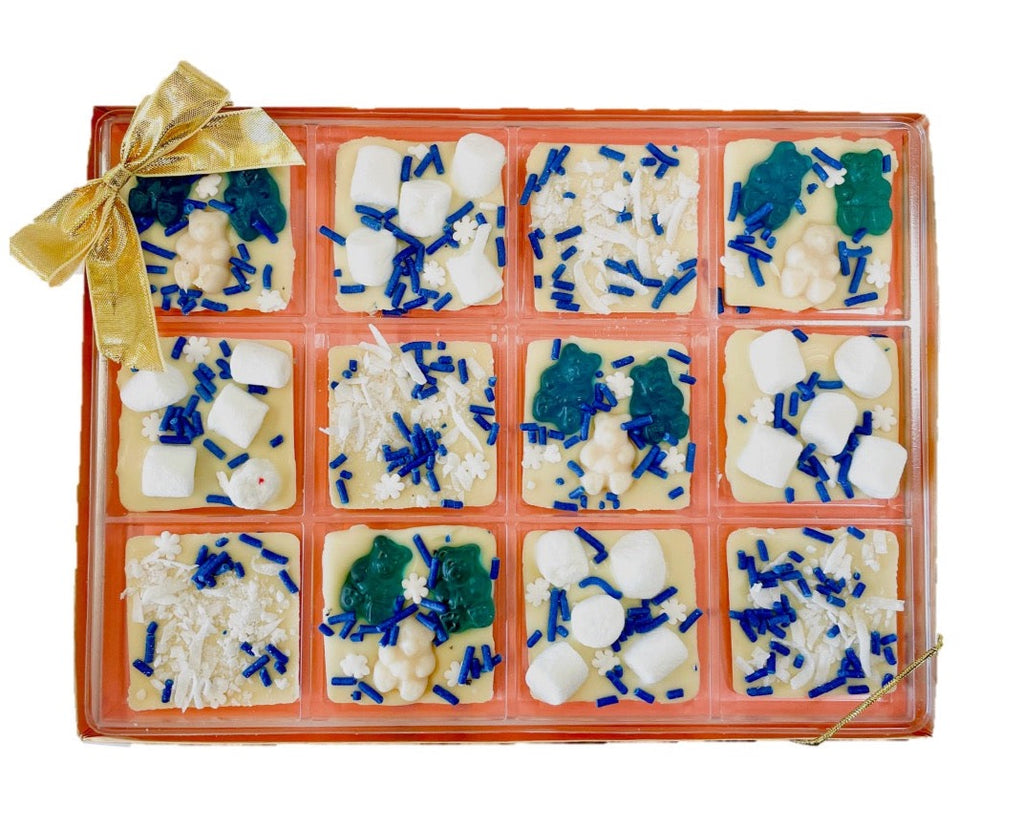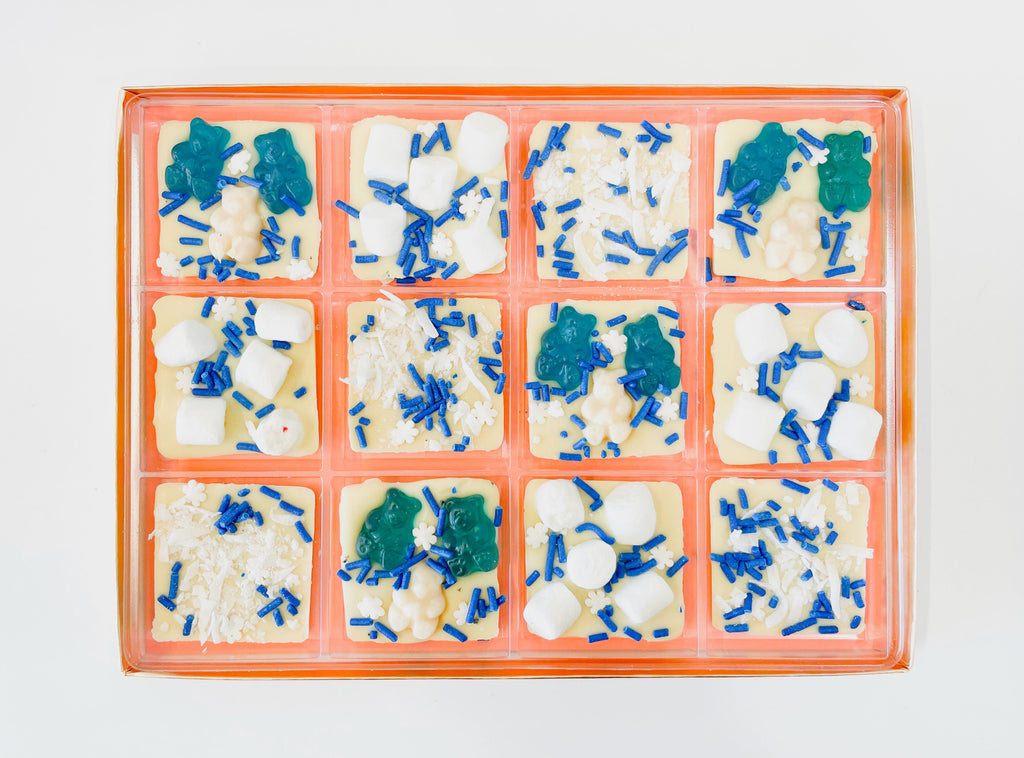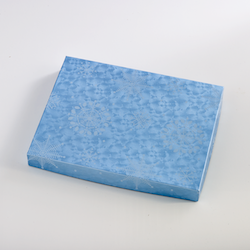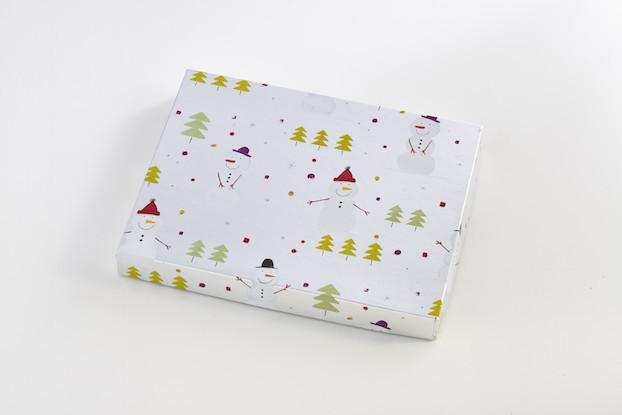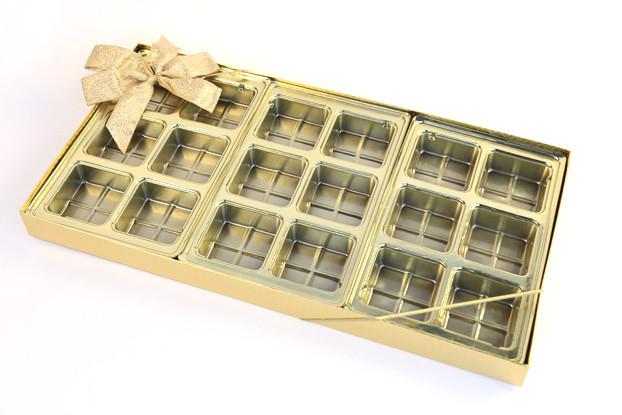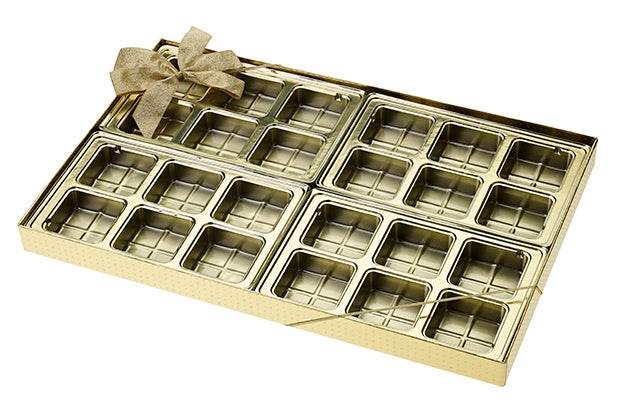 Hanukkah Chocolate Squares
This variety pack contains a cute and colorful assortment of our Hanukkah toppings including blue and white gummy bears, marshmallows, coconut and blue plus snowflake sprinkles. Perfect as gifts or for snacking during the festival of lights. Choose the type of chocolate, how many squares you want (squares are 2"x2") and what kind of box.
Pictured: 12 chocolate squares in white chocolate. Holiday-themed boxes only availabe in the 24 square size. 36 and 48 square sizes are stacked two deep and only available in the gold window box. 
We take special requests.Put it in the Special Instructions at checkout and our chocologists will do it!
Not kosher.