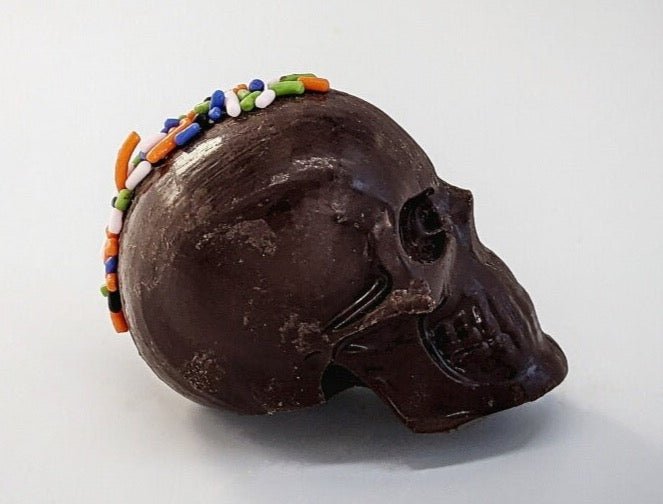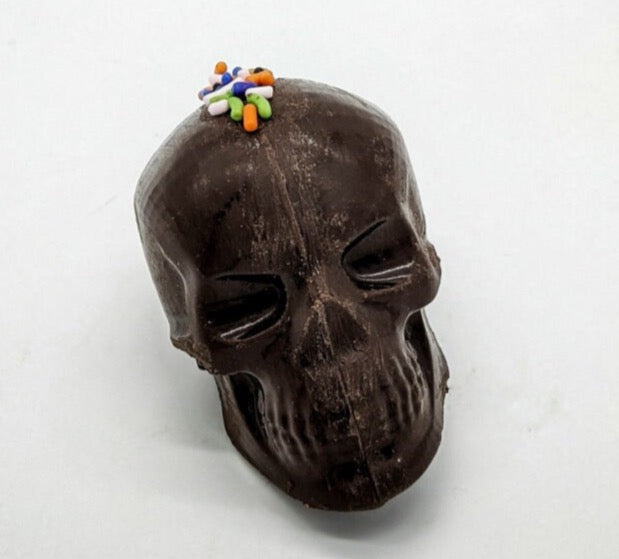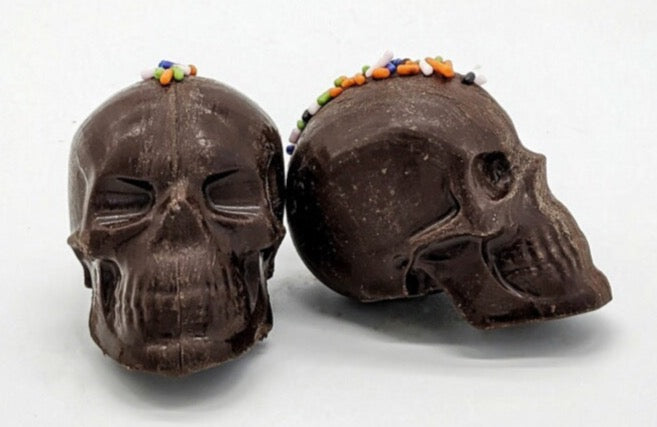 Skull Hot Cocoa Bomb
We've taken our signature hot cocoa bombs and turned them into skulls for Halloween! So put on a scary movie, grab a blanket and have the best cup of hot cocoa ever! The intricate chocolate skull is crafted out of our premium dark chocolate. Just place the skull in a mug and pour 1 cup of boiling milk (or milk alternative) over top. Watch the skull disolve into a cup of chocolatey deliciousness!
Inside the premium dark chocolate skull is our signature mix made with cocoa rouge dutched red cocoa powder and marshmallows (or choose vegan without the marshmallows).