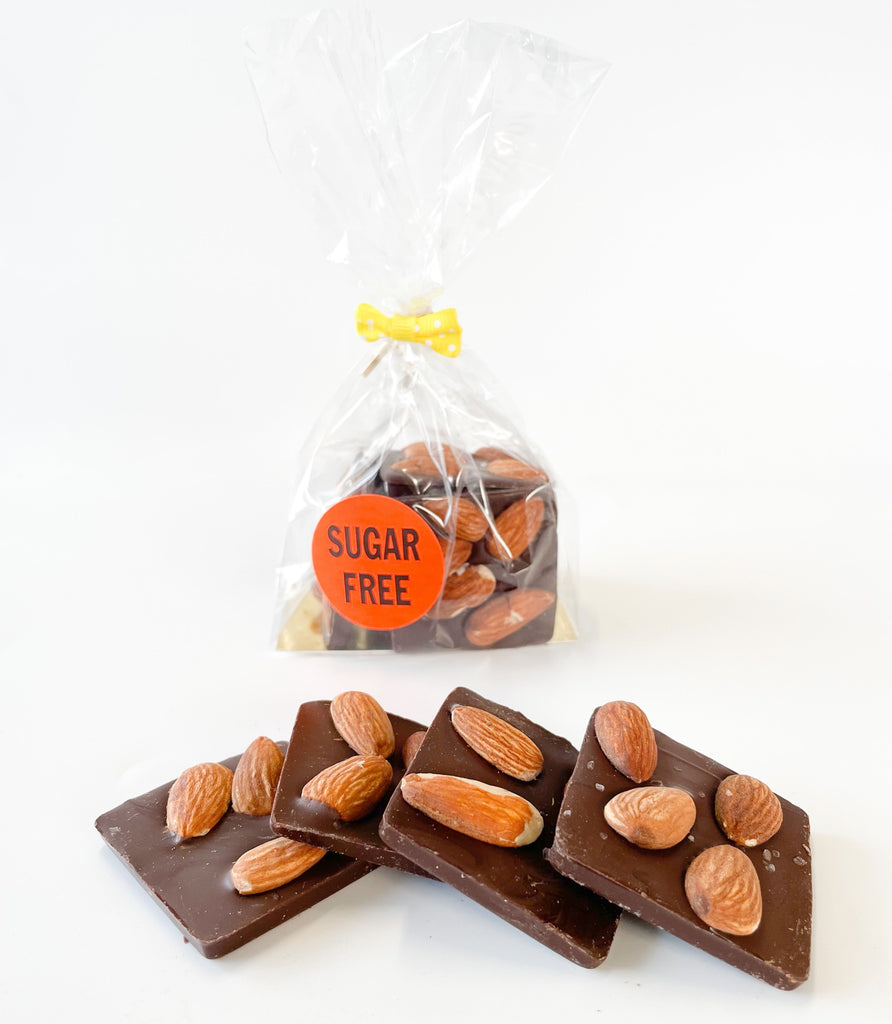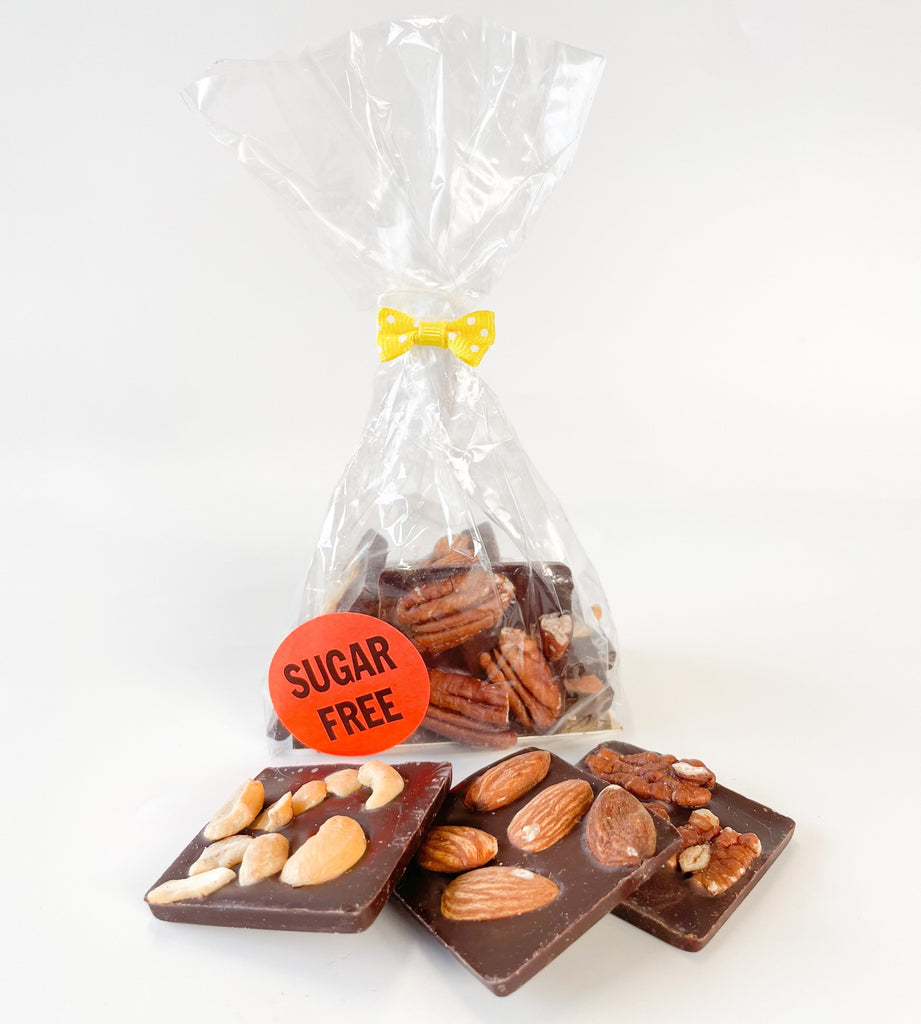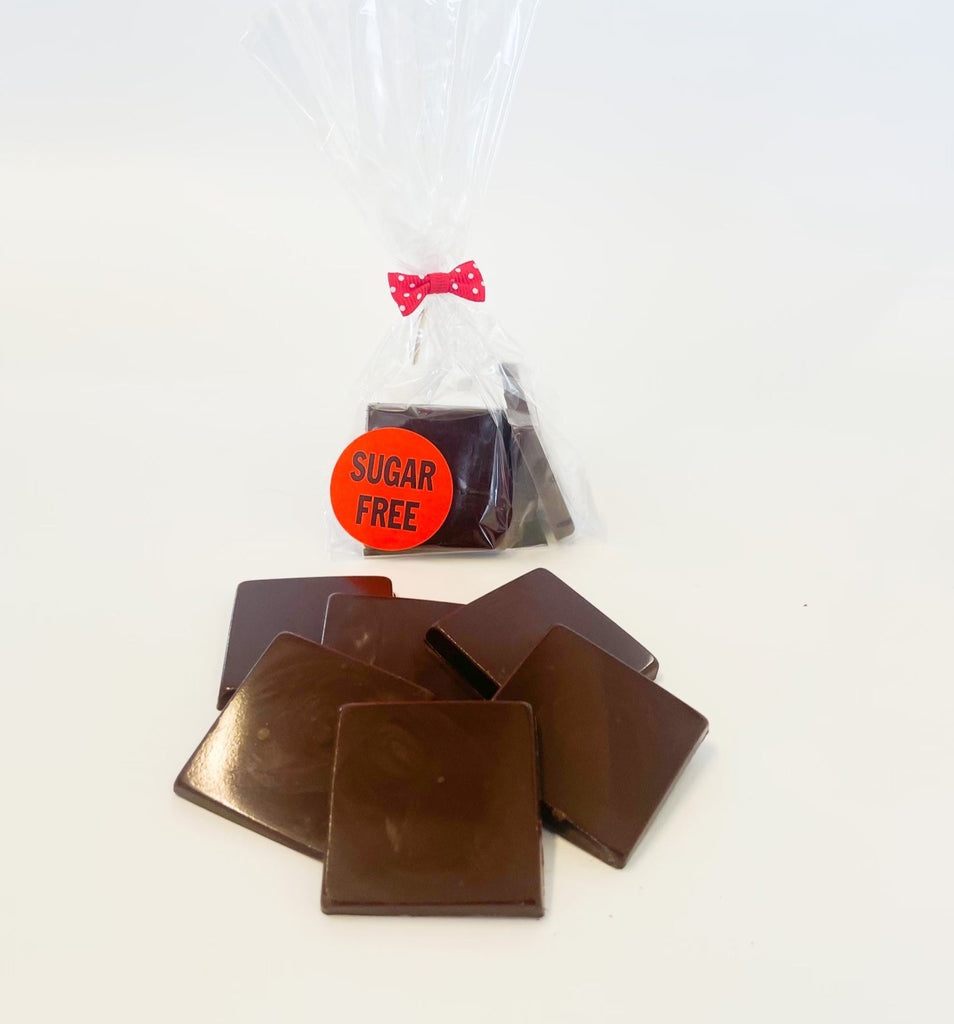 Sugar Free Bag of Six Chocolate Squares with Bow
A guilt free snack bag of six premium sugar free dark chocolate squares. Choose your toppings from various sugar free and sugary options The sugar free toppings include the nuts and coffee beans. Each square is 2"x2" and .5 ounces.
Would you like to build your own sugar free chocolate squares with custom toppings? Build them here.
Sugar Free Dark Chocolate Ingredients (61%, Keto and Vegan): unsweetened chocolate processed with potassium carbonate, erythritol, inulin, cocoa butter, sunflower lecithin, stevia extract, and vanilla. Made on equipment also used to make milk chocolate; not suitable for individuals with milk allergies.

Toppings with no added sugar include almonds, pecans, cashews, walnuts, pisachios, macadamia nuts, hazelnuts, coffee beans and potato chips. Topping ingredients can be found here.