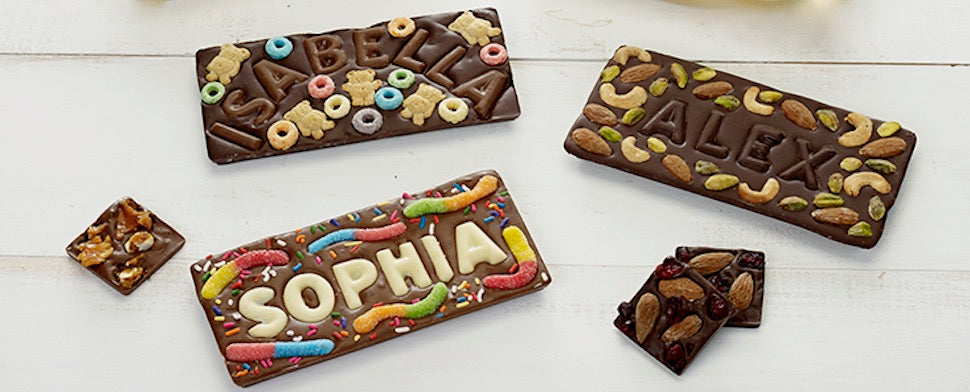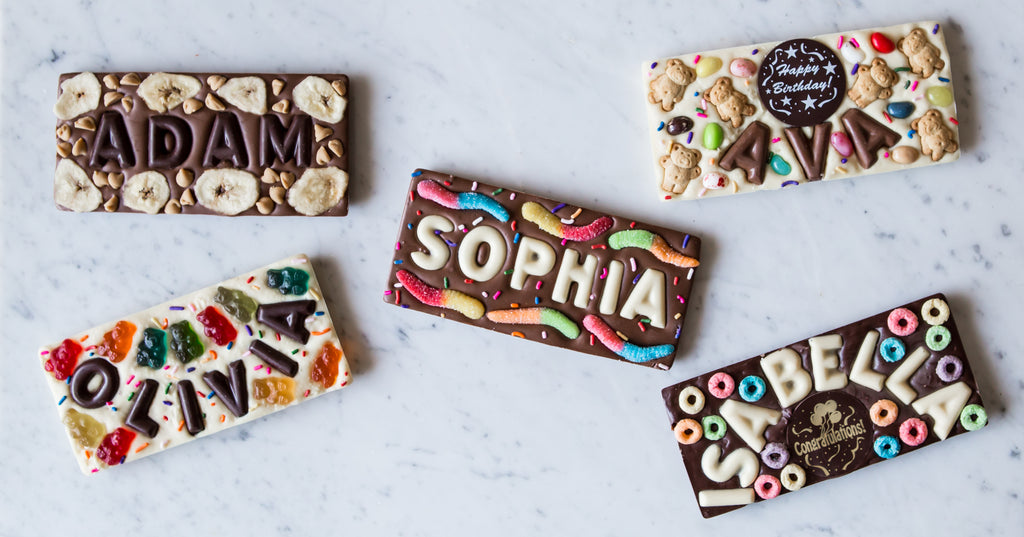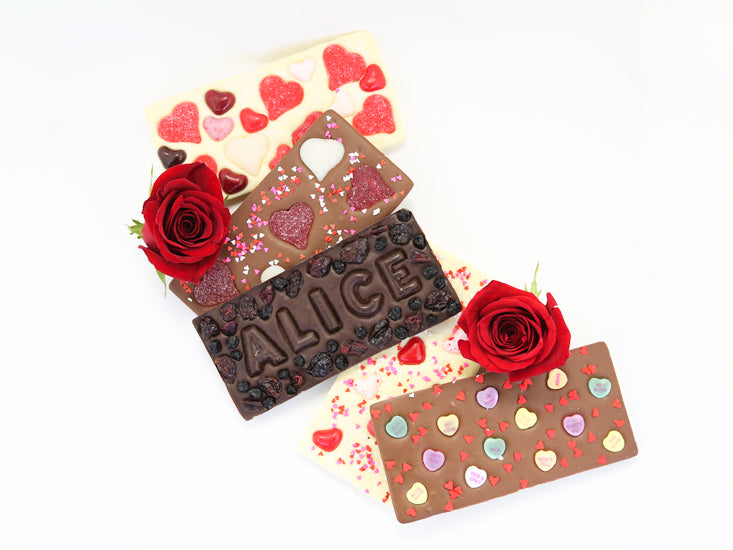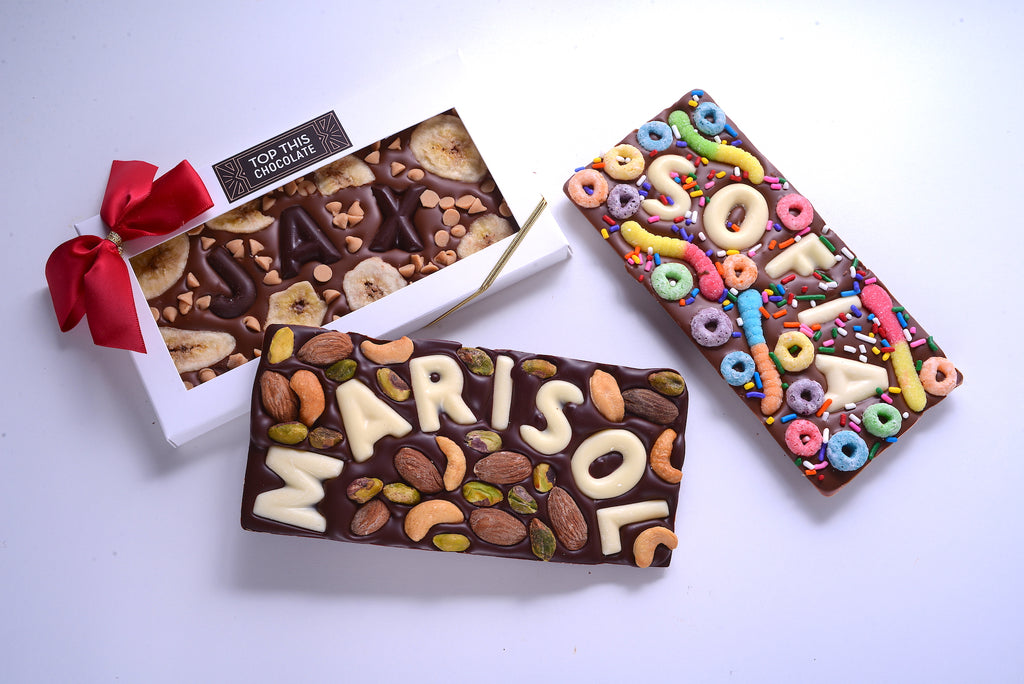 Personalized Chocolate Bar With NAME
THIS PRODUCT IS NOT SOLD OUT. CLICK HERE TO BUILD.
Looking for a unique personalized gift? Everyone loves chocolate! Who wouldn't want to see their name in chocolate letters on a heavenly chocolate bar?
Begin customizing by going to the ChocoBuilder and choosing a name bar in dark, milk, white or sugar free chocolate. Then select the toppings from over 50 choices of nuts, fruit, candy, cookies and salty snacks. Add a dark chocolate plaque that says Happy Birthday, Congratulations, Thank You or Happy Anniversary as well. Start building HERE.
Custom Chocolate Bar: $18 includes four toppings and up to nine letters.
Chocolate plaques with messages like "Happy Birthday" and "Thank You": +$1
NOTE: This product is NOT sold out. To purchase, you must build it in the ChocoBuilder!