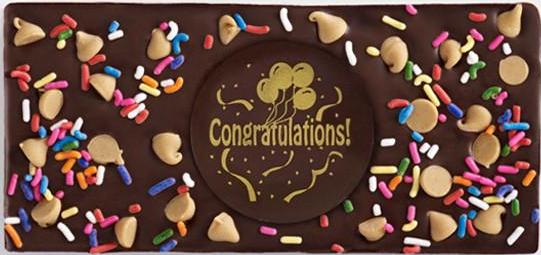 Congratulations Chocolate Bar
Say Congratulations in high quality chocolate!
This Bar:

4 ounces Premium Chocolate available in dark, milk or white
Congratulations Plaque made of Dark Chocolate
Peanut Butter Chips
Rainbow Sprinkles
Want to design your own Congratulations bar with different toppings?  Click the Build Your Chocolate tab at top and choose Congratulations Plaque as a topping.