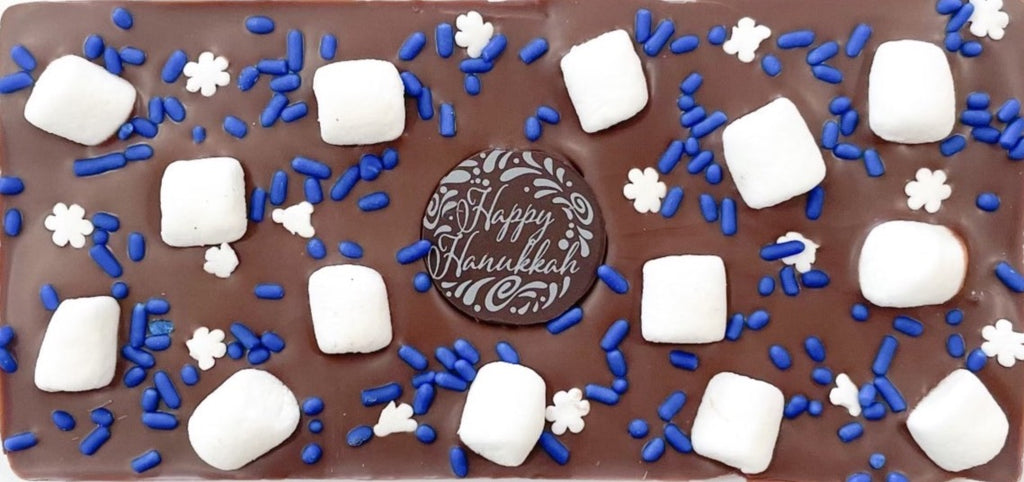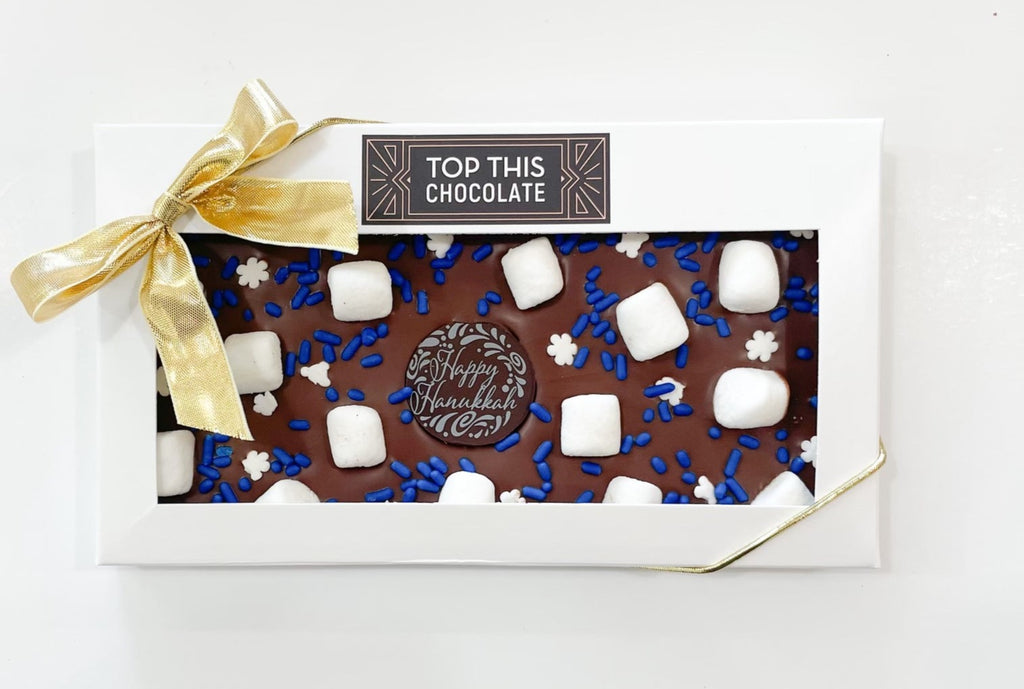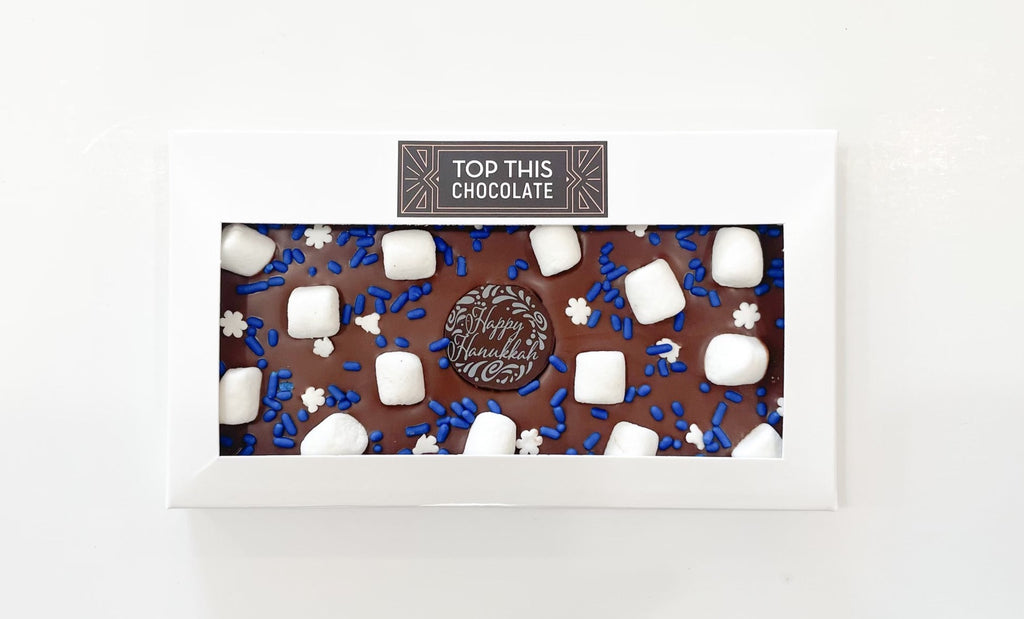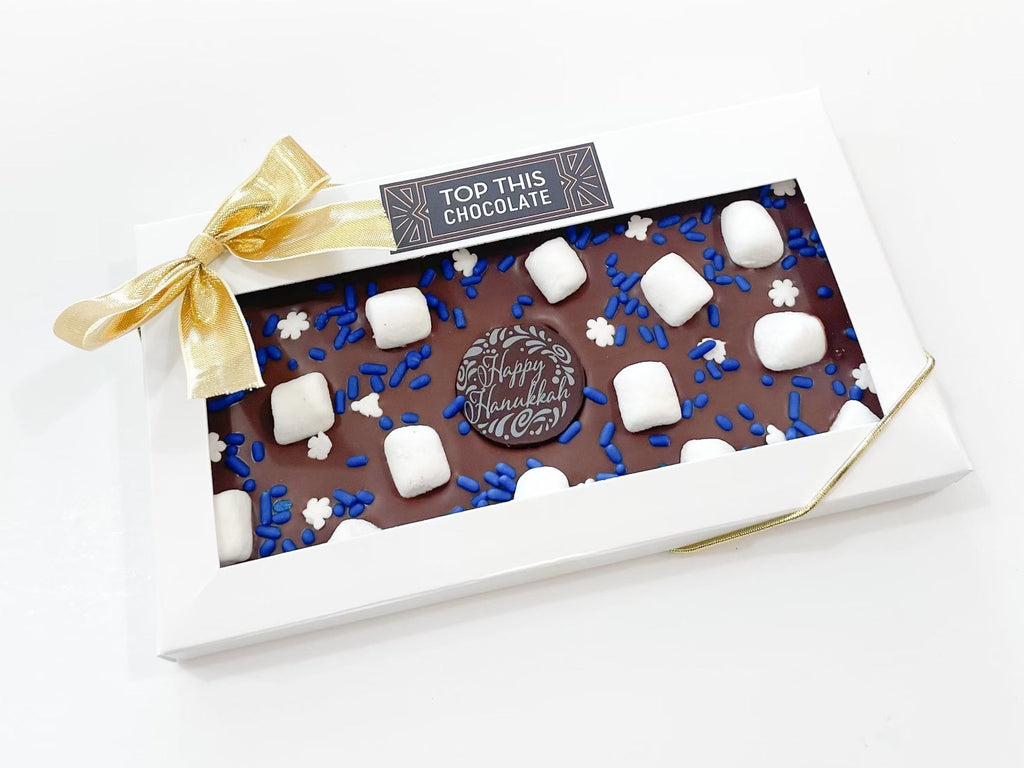 Happy Hanukkah Chocolate Bar
This blue, white and tasty chocolate bar makes an amazing Hanukkah present or hostess gift for that dreidel party.  
4 ounces premium chocolate available in dark, milk or white
Happy Hanukkah plaque made of dark chocolate and cocoa butter color
Marshmallows

Blue and White Snowflake Sprinkles
Build your own Happy Hanukkah bar with the toppings of your choice. You can even put a name on it in chocolate letters. Start here.
Note: Not Kosher.