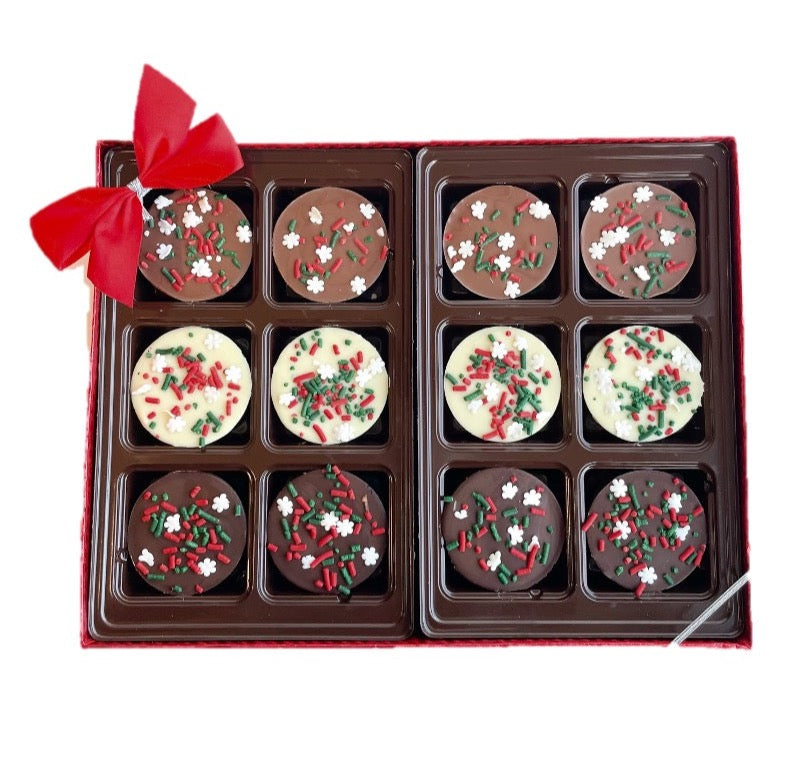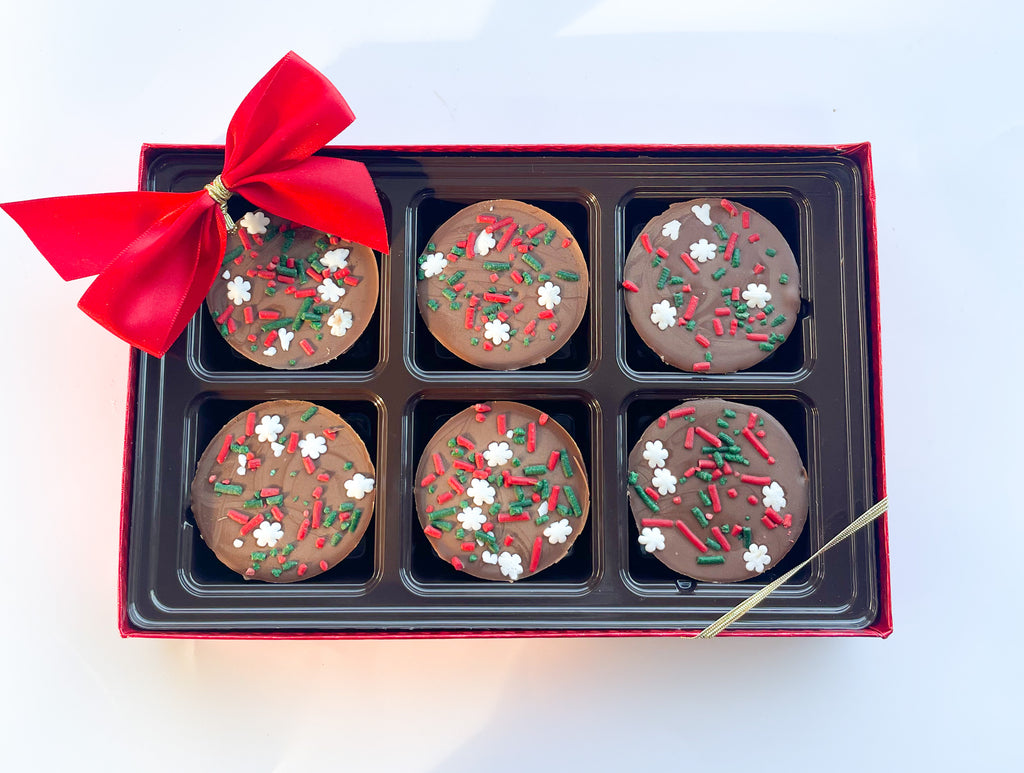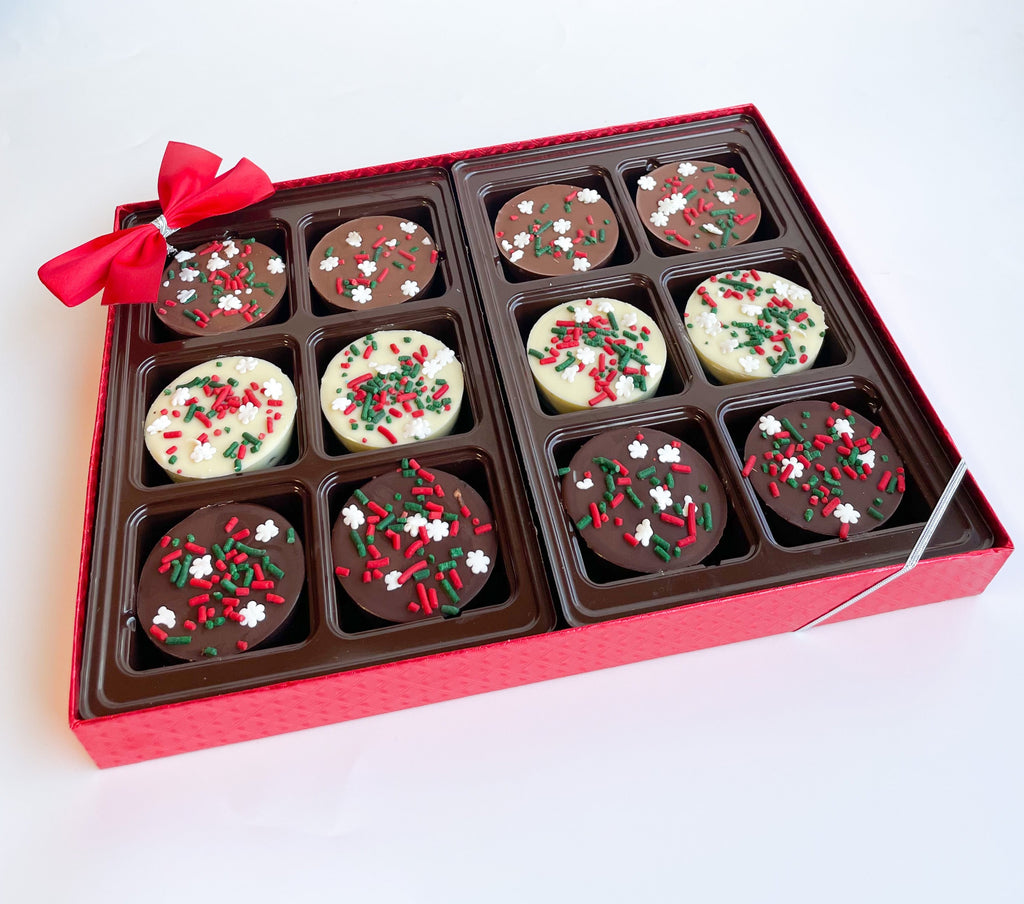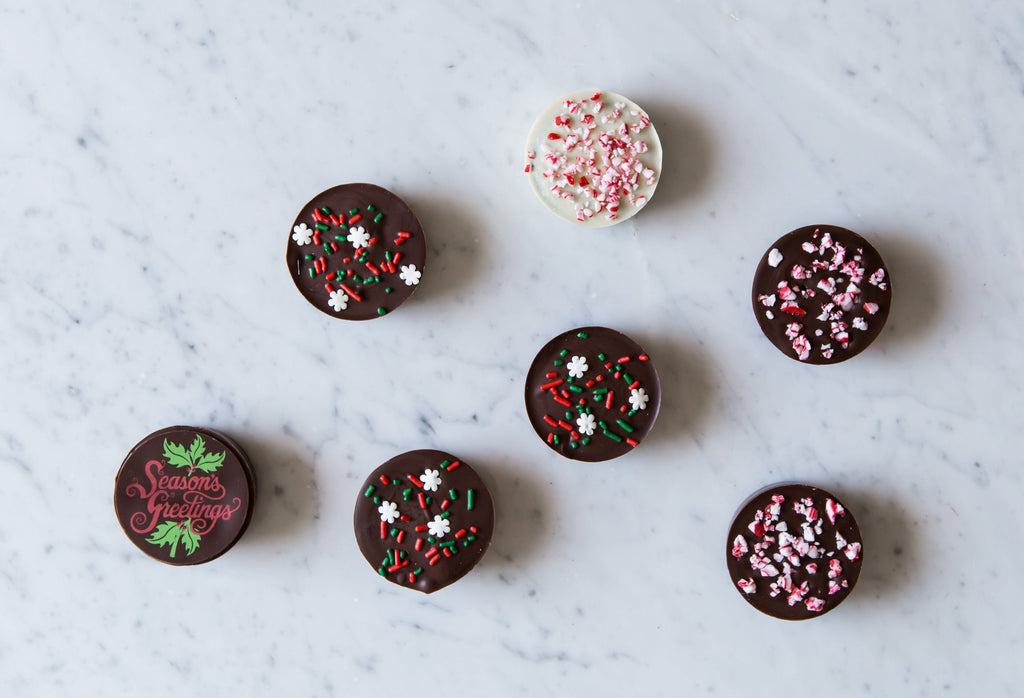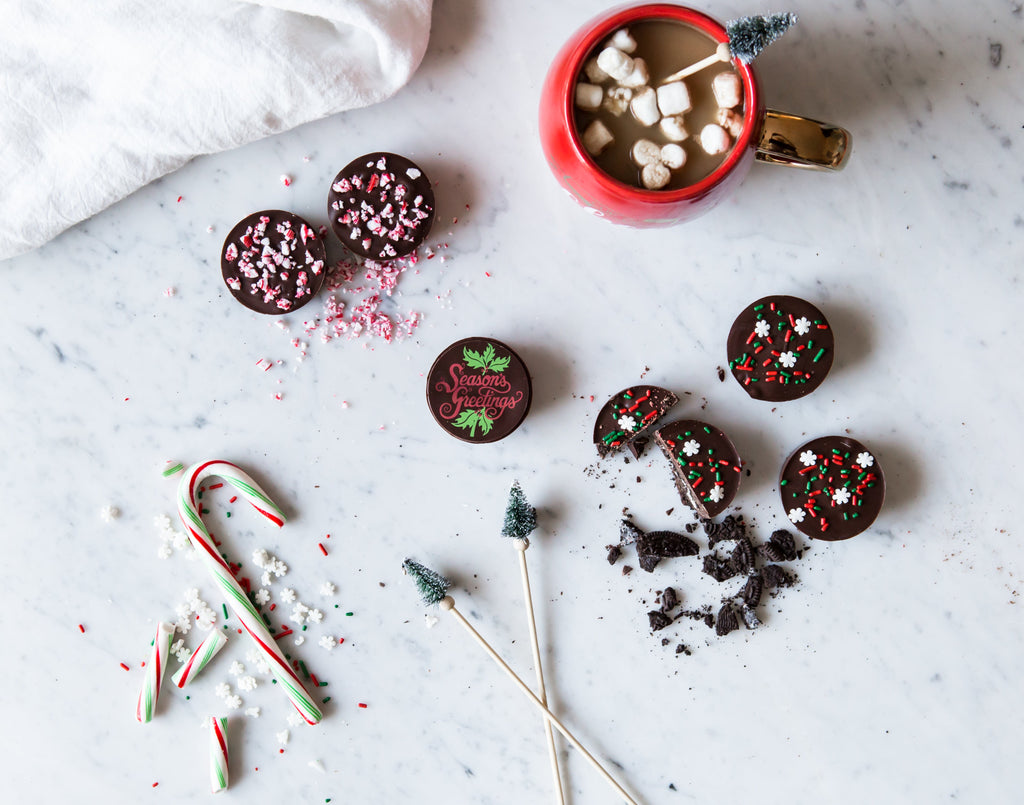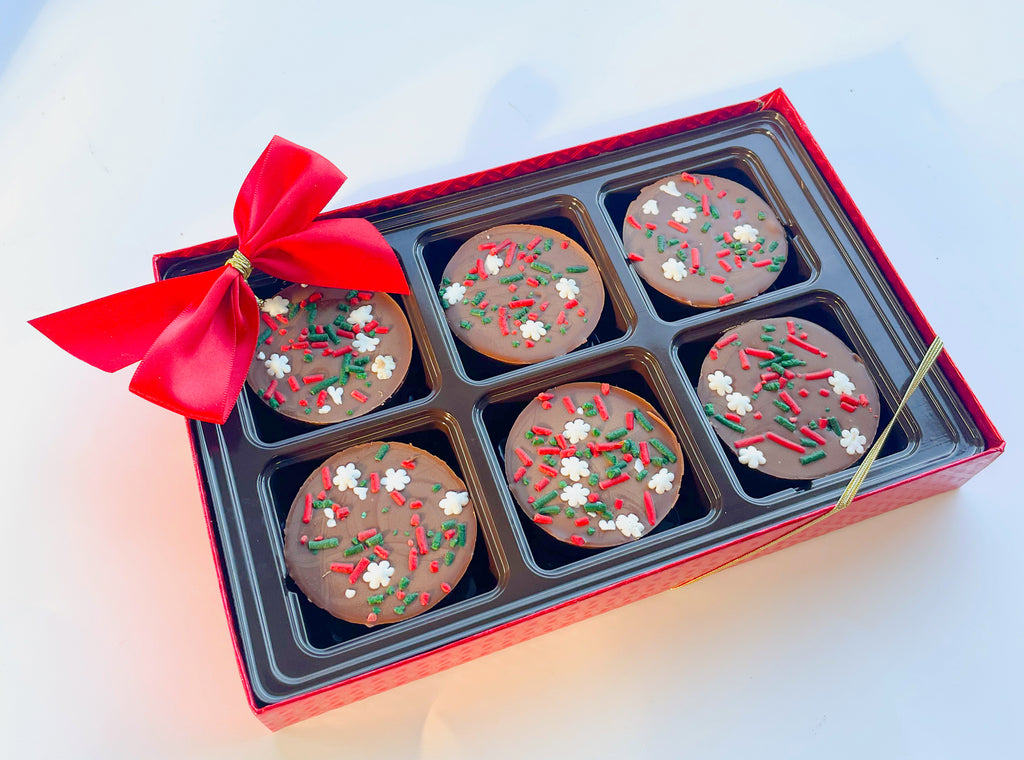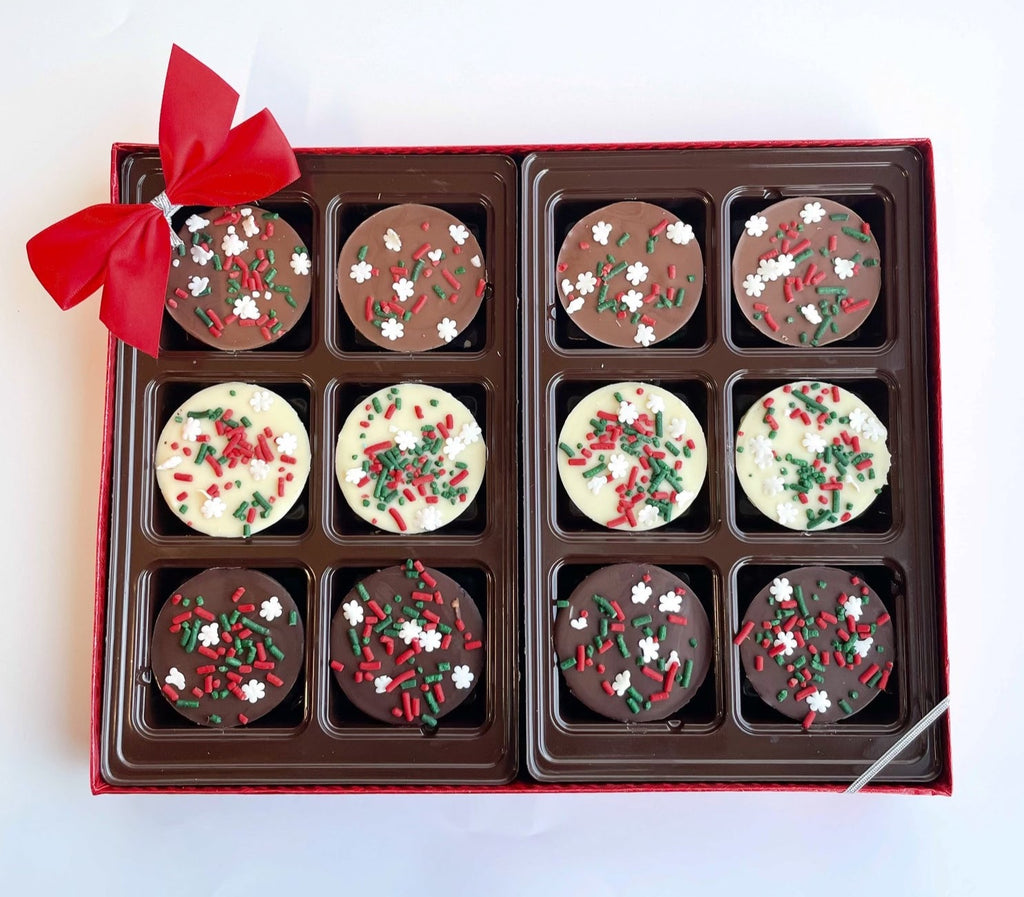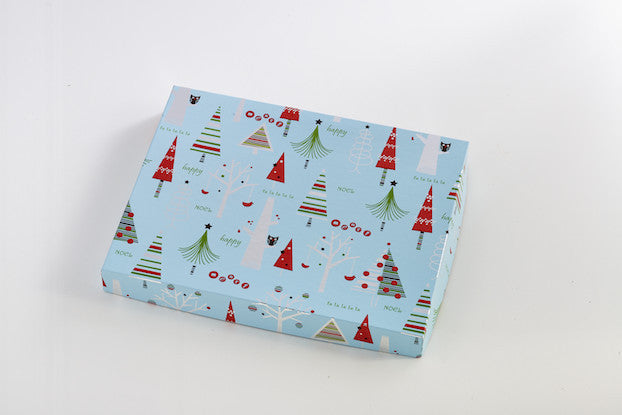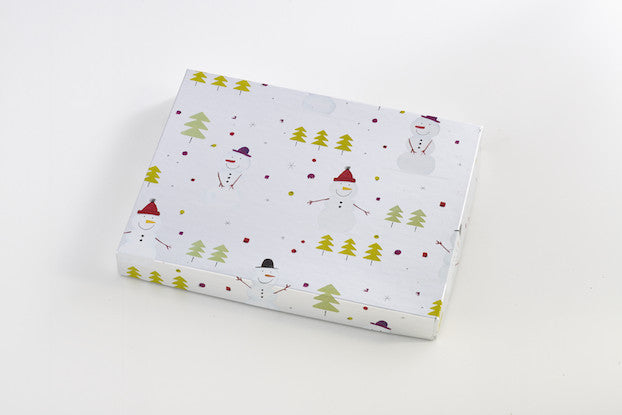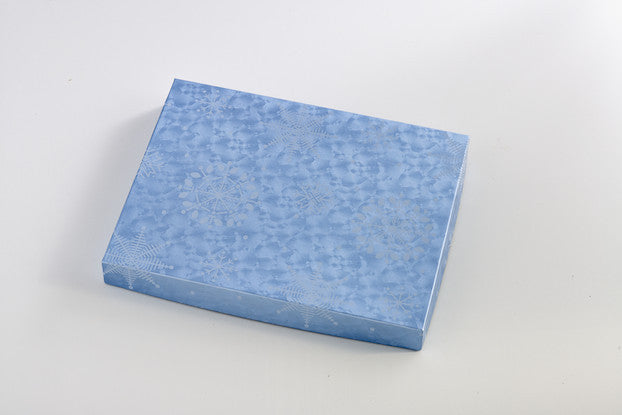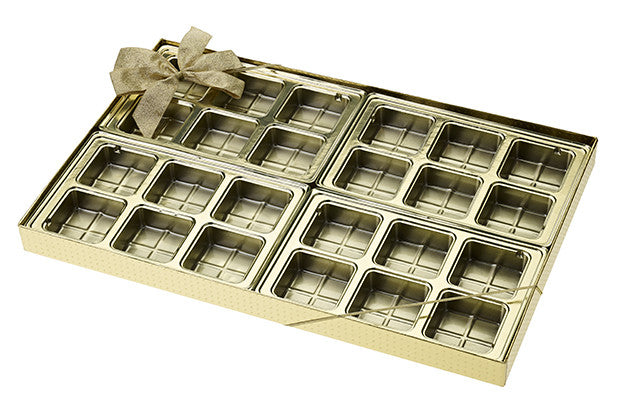 Holiday Sprinkle Chocolate Covered Oreos
These exquisite Oreos are encased in luscious premium chocolate with red, green and snowflake sprinkles as adornment. Choose the quantity, packaging whether the Oreos will be covered in creamy milk, white, dark or a combination of chocolate.  
Pictured: 12 chocolate covered Oreos in red bow with bow
Holiday-themed boxes are only available with a quantity of 12. Packs of 6 and 12 come in a red box with red bow. Packs of 18 and 24 come in a gold box with the gold box.