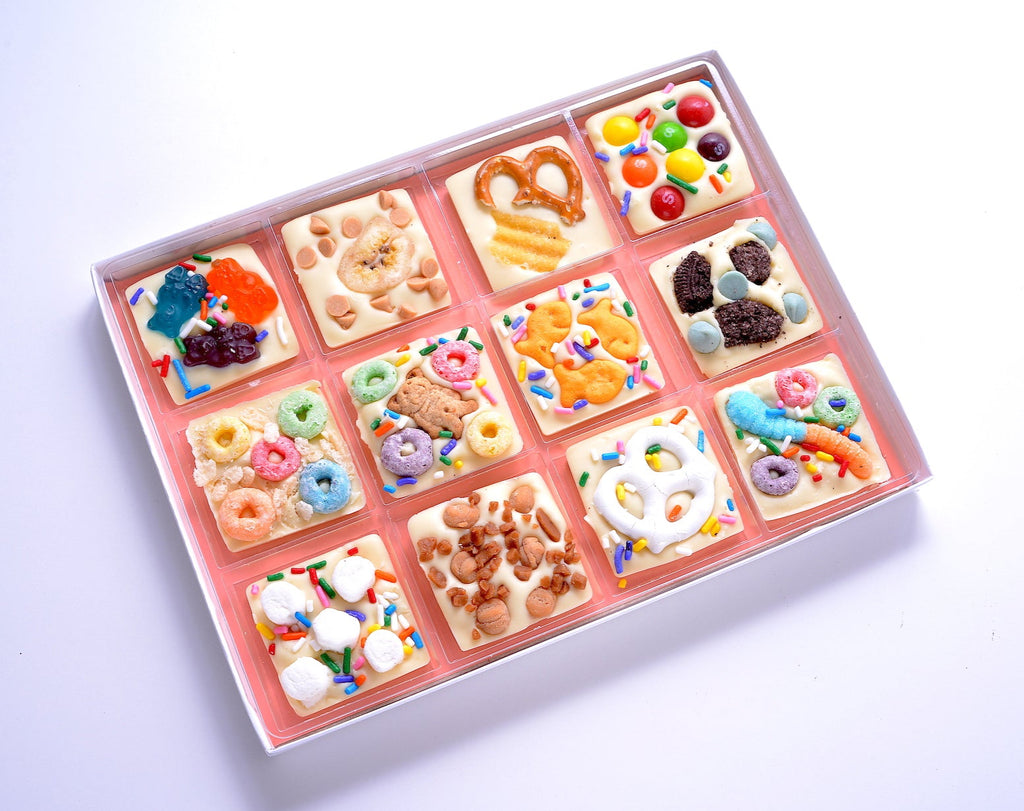 Indulgent Chocolate Squares
These premium quality chocolate squares come topped with a variety of indulgent toppings such as Gummy Bears, Froot Loops, Yogurt Pretzels, Potato Chips, Skittles, Toffee, Caramel Pearls and Peanut Butter Chips. Chocolate squares are approximately 2 inches by 2 inches and .5 ounces each. Photo is of 12 square variety pack. 
Toppings may vary by pack. Top This Chocolate accommodates special requests. Please leave topping preferences and/or add sea salt in the Special Instructions section at checkout.
Want to customize your own squares? Build them HERE