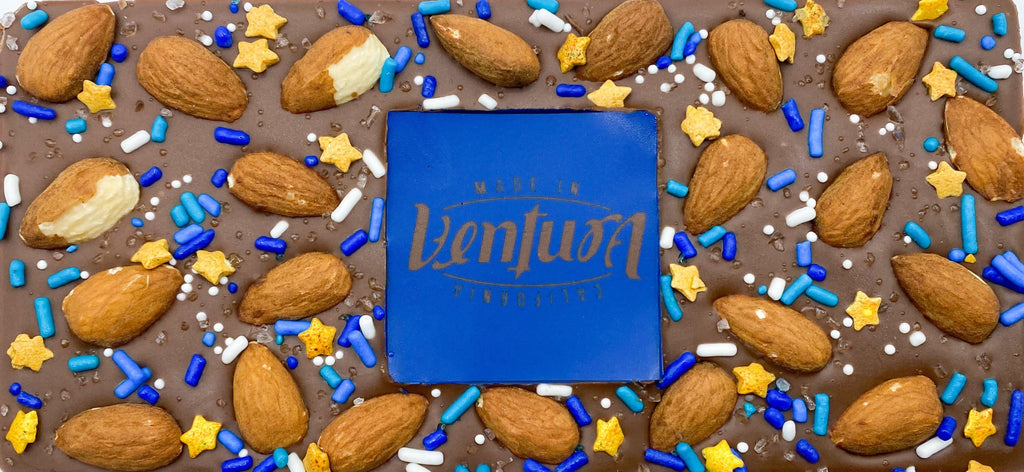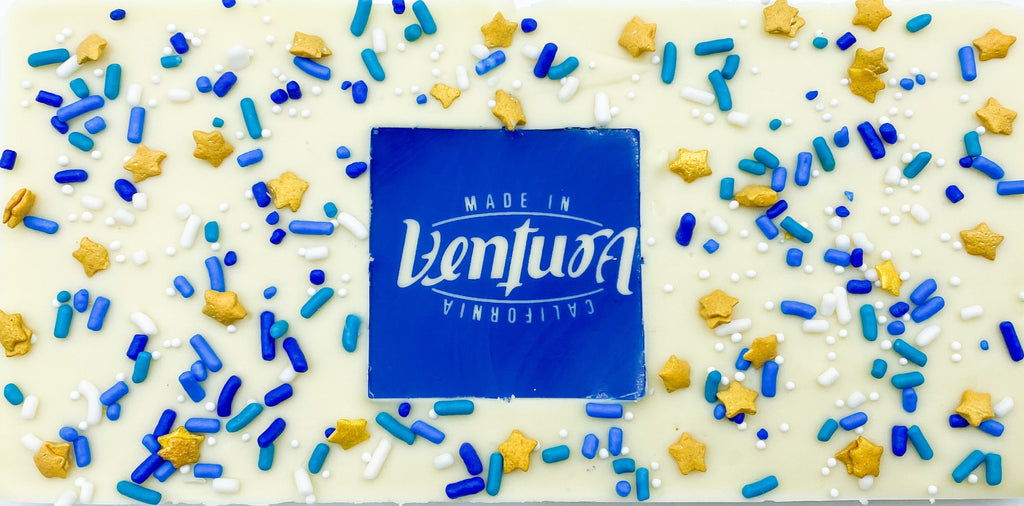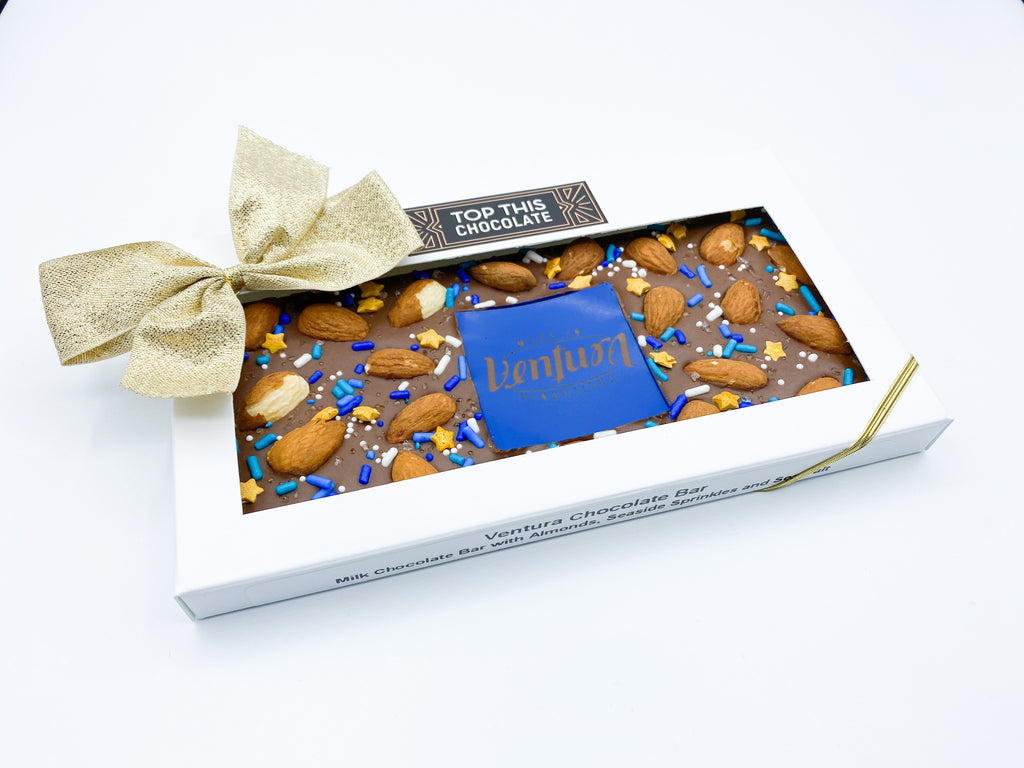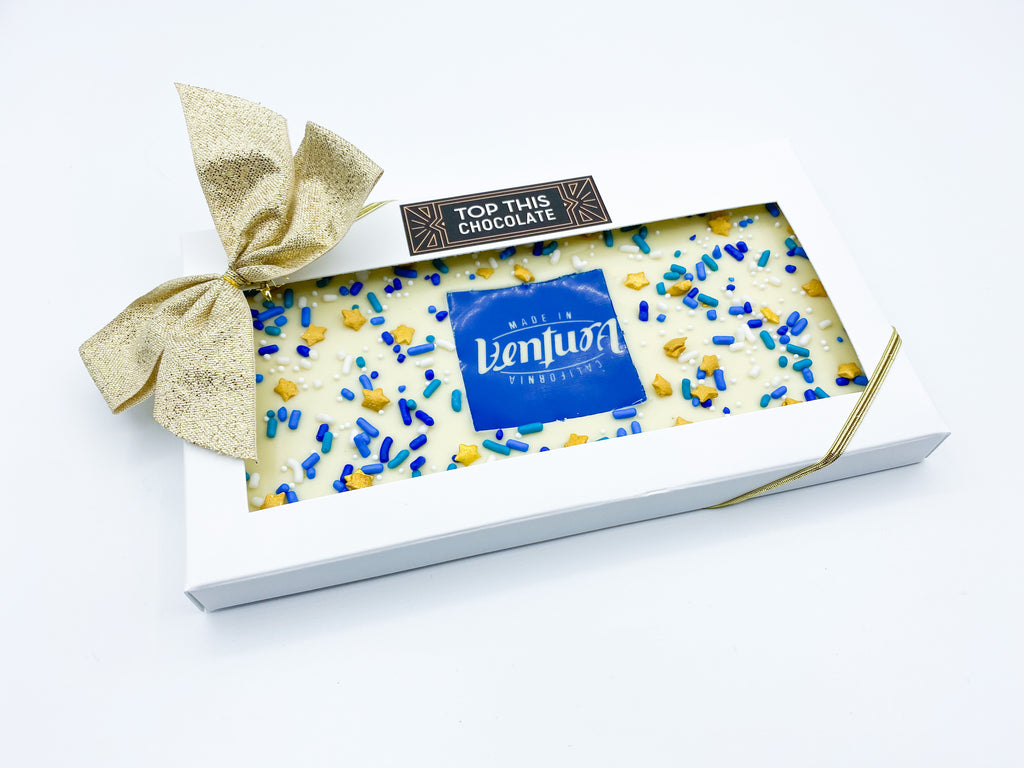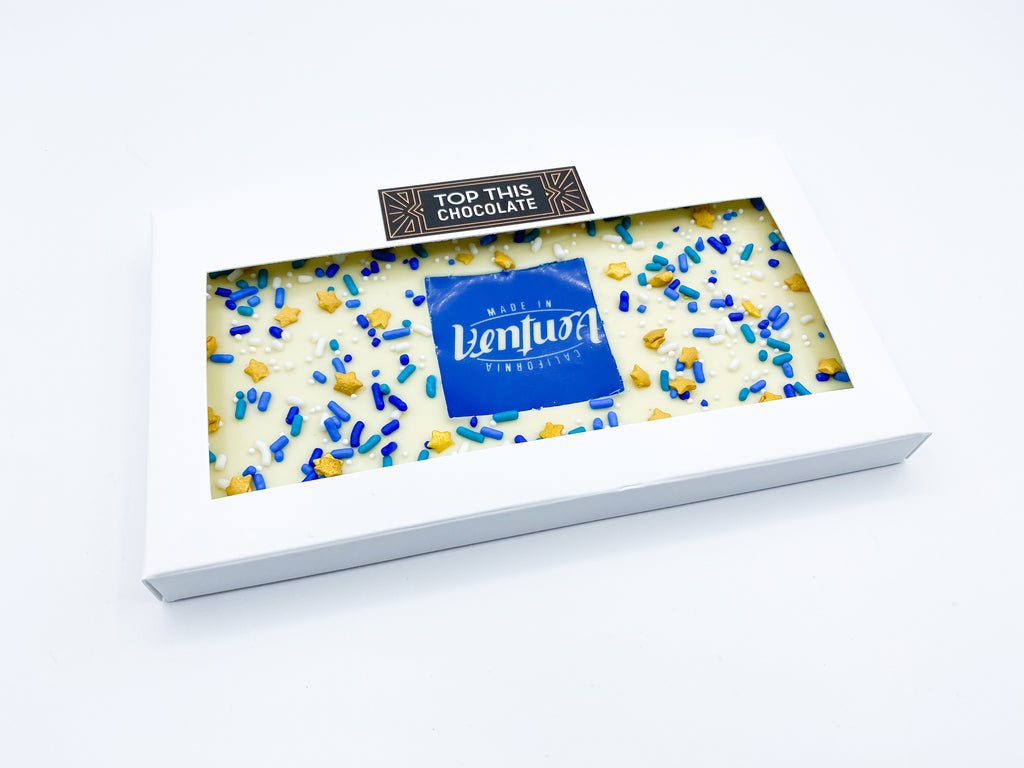 MADE IN VENTURA Chocolate Bar
All Top This Chocolate products are proudly made seaside in Ventura, California. Commemorate your visit by bringing home chocolate freshly handcrafted in Ventura with the official seal.

4 ounces Premium Chocolate available in dark, milk or white
Ventura Plaque made of Colored Cocoa Butter
Choose with Almonds, Sea Salt & Seaside Sprinkles, just Seaside Sprinkles or Strawberries

Want to design your own Made in Ventura bar with different toppings?  Click the Build Your Chocolate tab at the top and choose the Made In Ventura Logo as a topping.