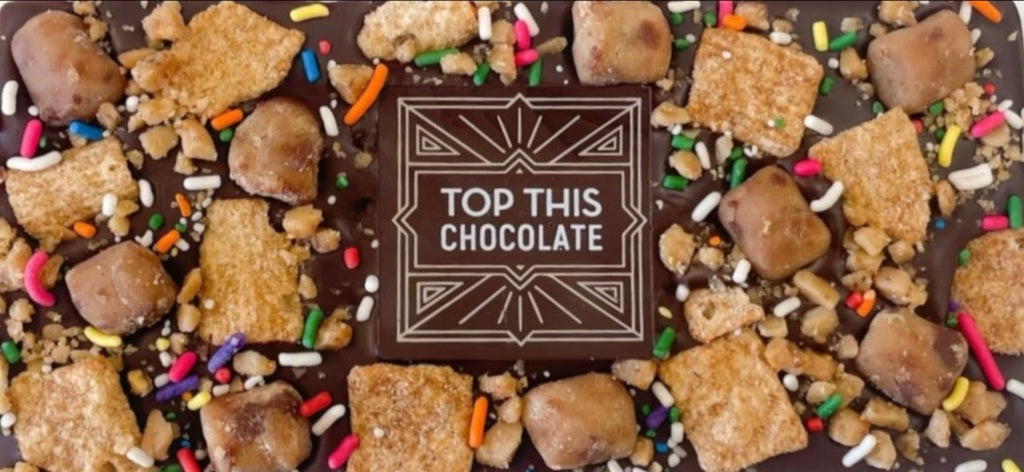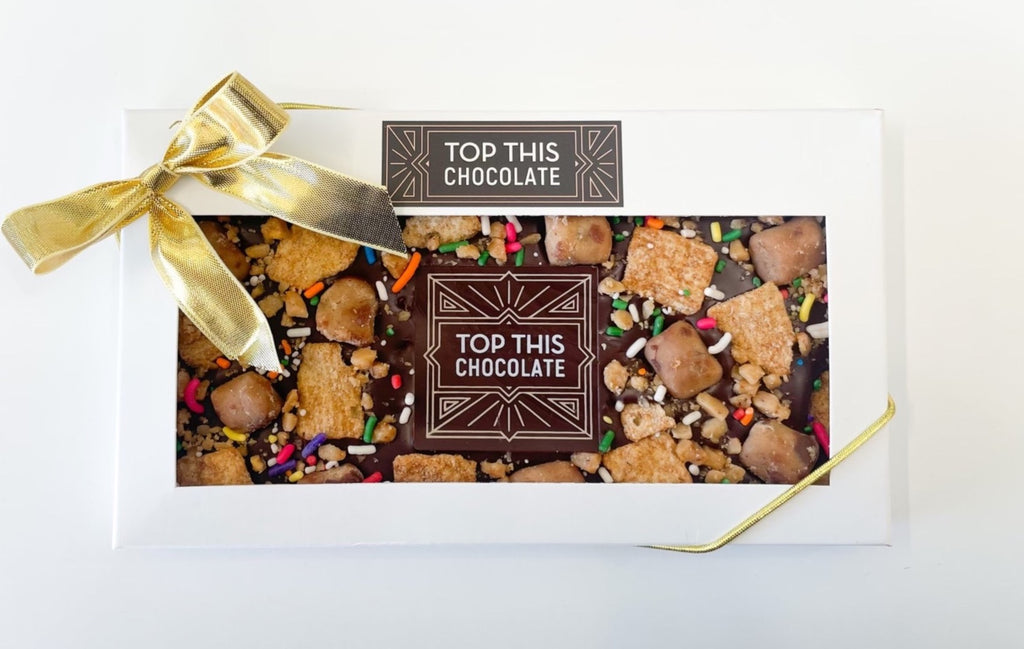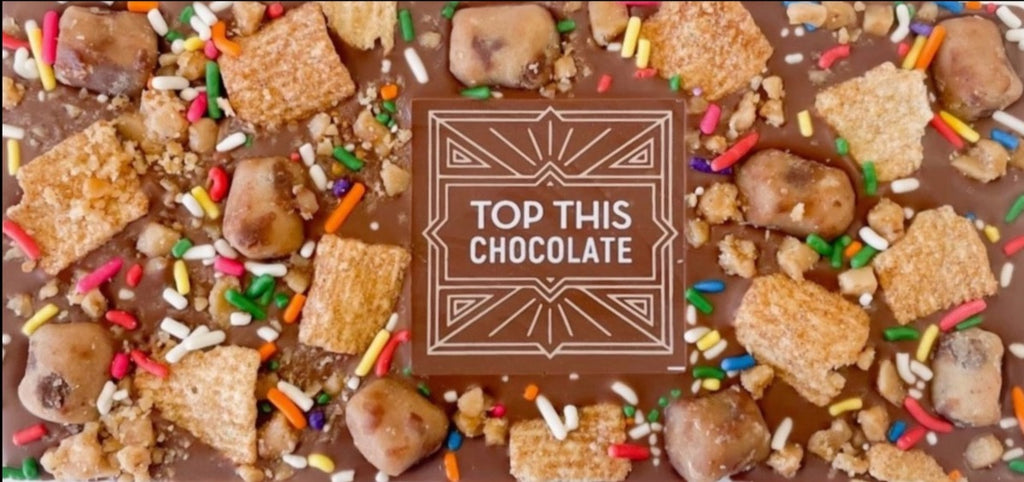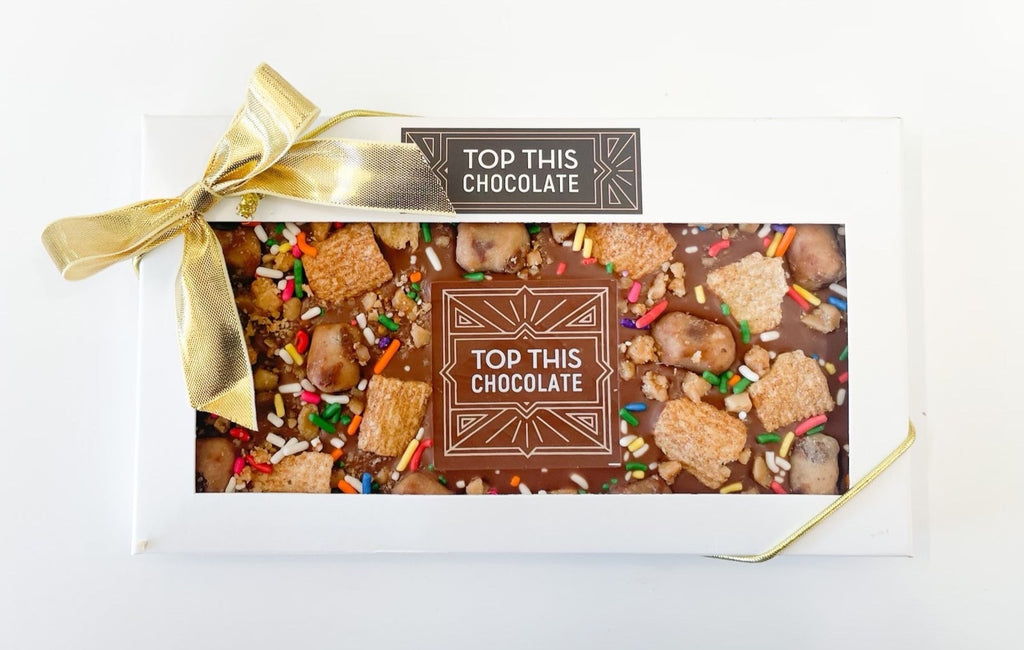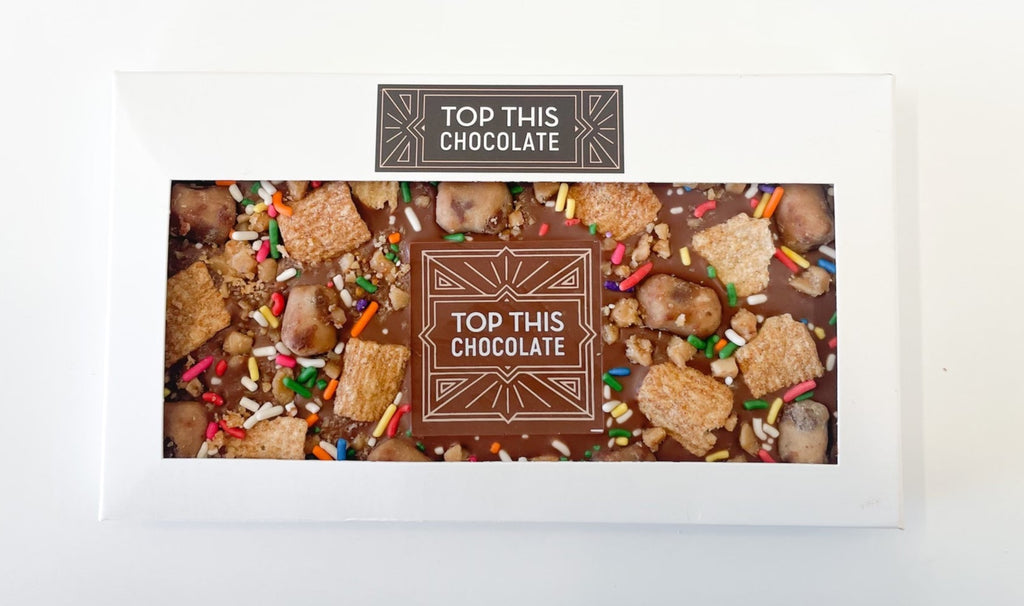 Introducing... Top This Chocolate, where the topping choices are endless. This handmade signature bar comes with some of our most unique toppings that are hard to find in chocolate bars that come out of factories.
Finally freedom in chocolate!

4 ounces premium chocolate (choose dark, milk or white)
Top This Chocolate logo (made of cocoa butter)

Cookie Dough Bites
Cinnamon Toast Crunch
Toffee Bits
Rainbow Sprinkles
Want to design your own premium quality chocolate with the logo and different toppings? Build Your Chocolate and make any custom creation your heart desires with our 50+ choices. It's the future of chocolate.