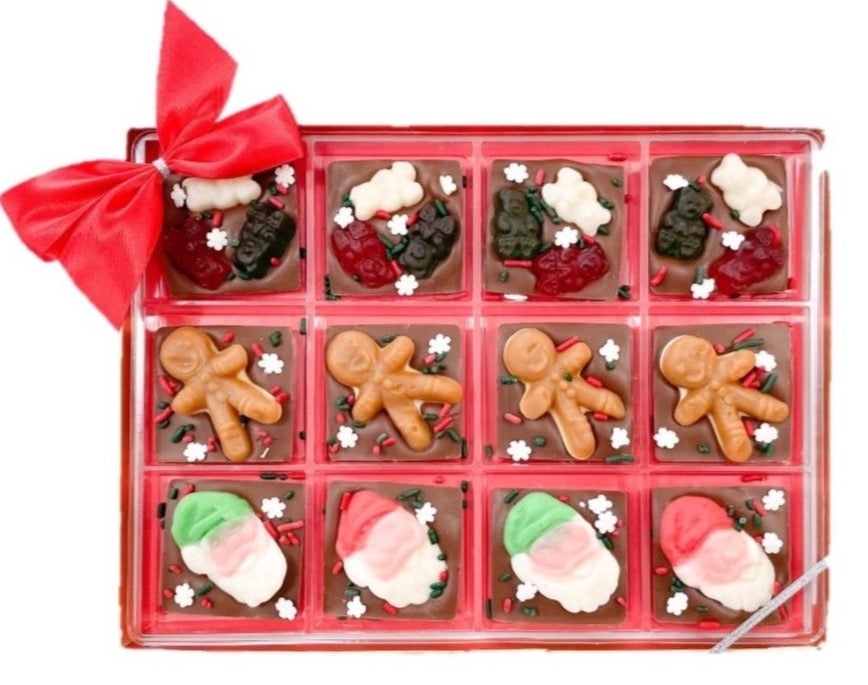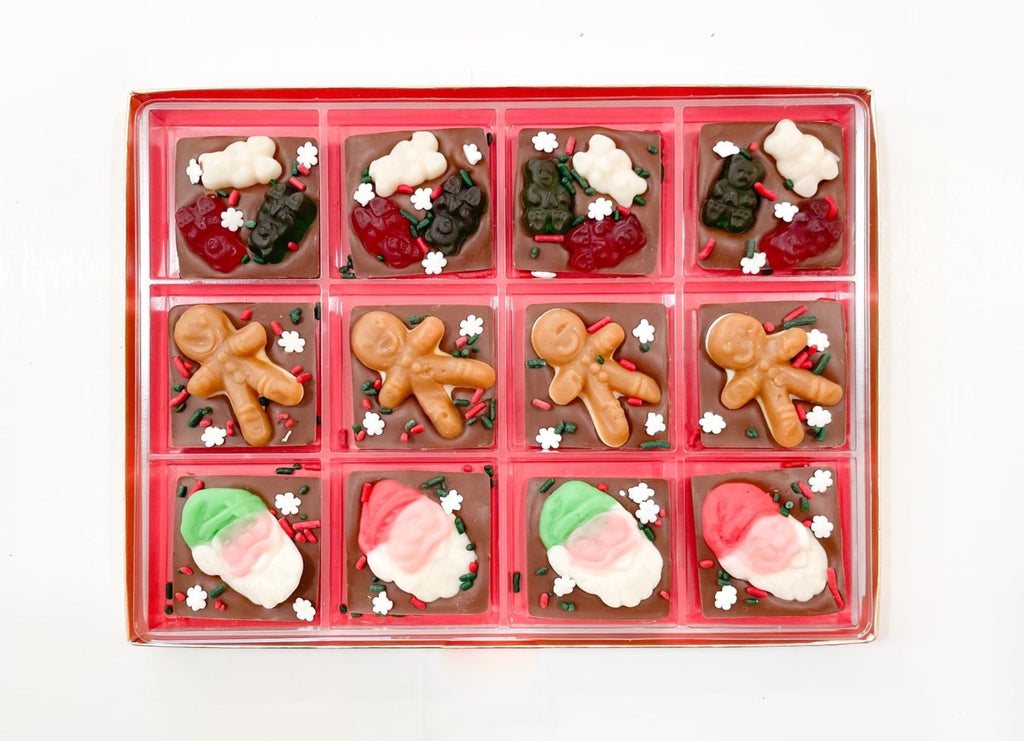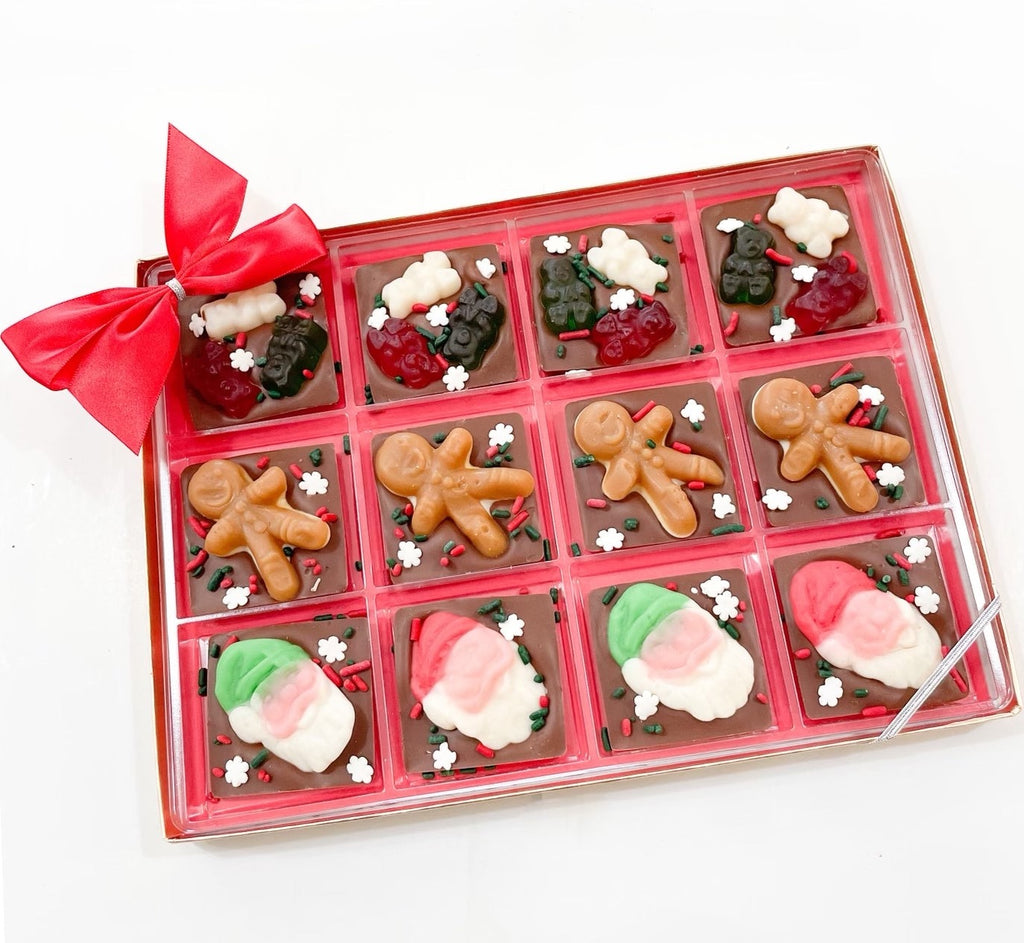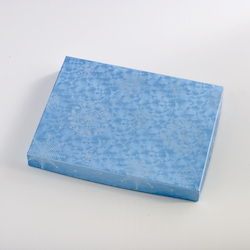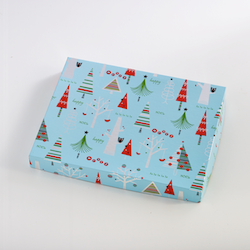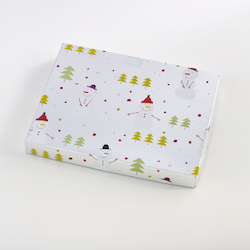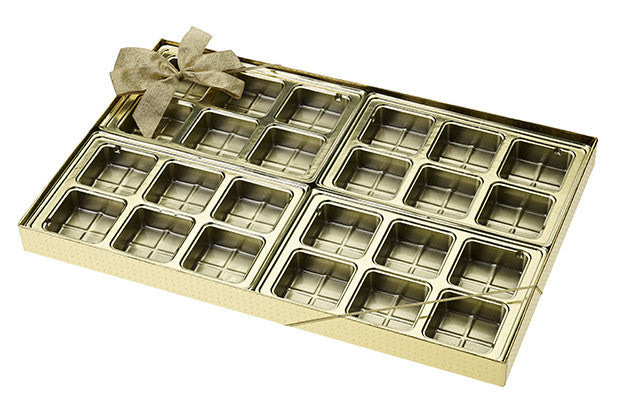 Christmas Gummies Chocolate Squares
This chocolate squares variety pack contains a cute and colorful assortment of our delicious Christmas gummies including bears, santas and creamy gingerbread men. Perfect as gifts or for snacking on Christmas Day. Choose the type of chocolate, how many squares you want (squares are 2"x2") and what kind of box. Mixed dark, milk and white chocolate squares only available in 24, 36 and 48 squares.
Pictured: 12 chocolate squares in milk chocolate. Holiday-themed boxes only availabe in the 24 square size. 36 and 48 square sizes are stacked two deep and only available in the gold window box wth bow.