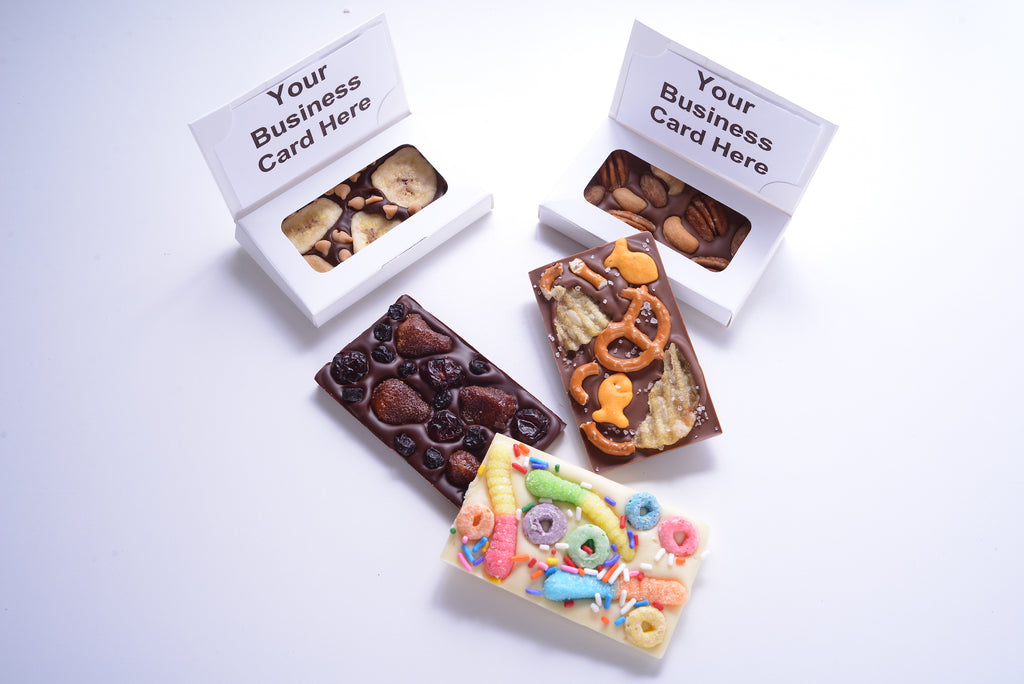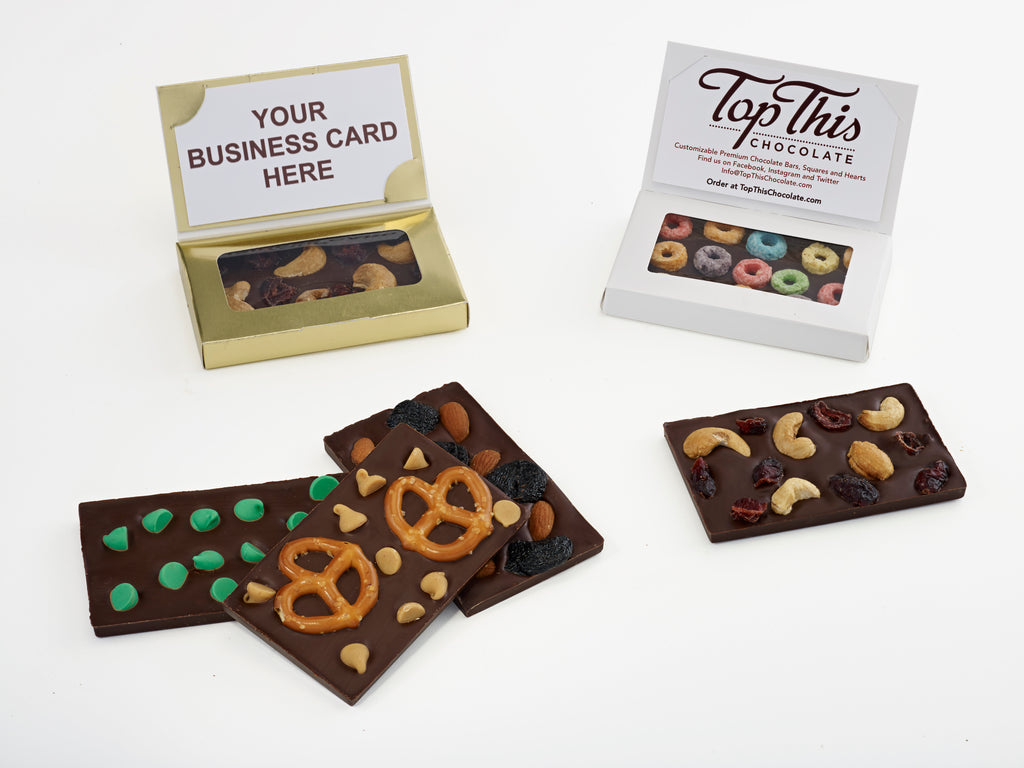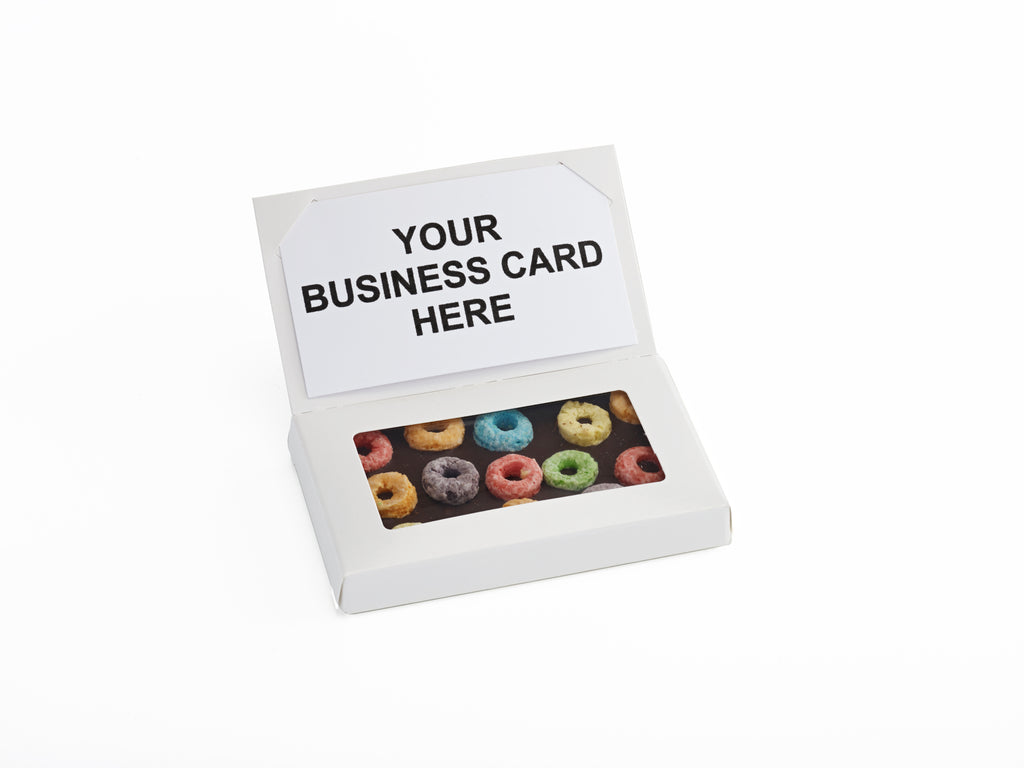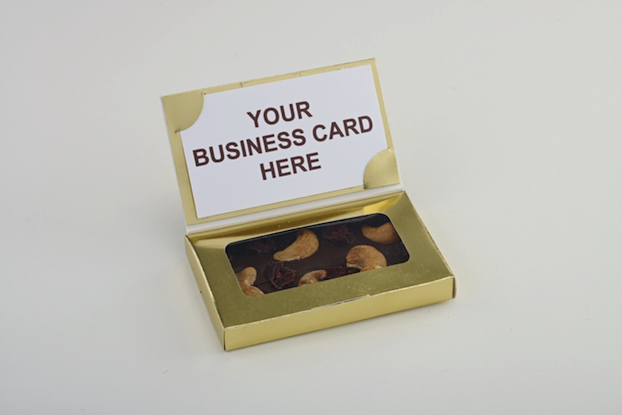 Chocolate Business Cards (12)
Stand out from the crowd by presenting your business card with a premium quality mini chocolate bar attached! Perfect for impressing potential clients and passing out at trade shows. 
Available in premium dark, milk or white chocolate.
Chocolate bars come in packs of 12. Larger quantities receive larger discounts.
Put topping substitutions or add sea salt in the Special Instructions at checkout. 
Mini chocolate bars contain 1.5 ounces of chocolate 

and are 3.5" x 2".

The box is white. The gold box in photo can be special ordered.
For custom orders or larger quantities, contact us here. For more varieties and smaller quantities click here. The mini chocolate bars will arrive with nothing in the flap. Contact us if you would like to send your business cards for us to place in the flap.