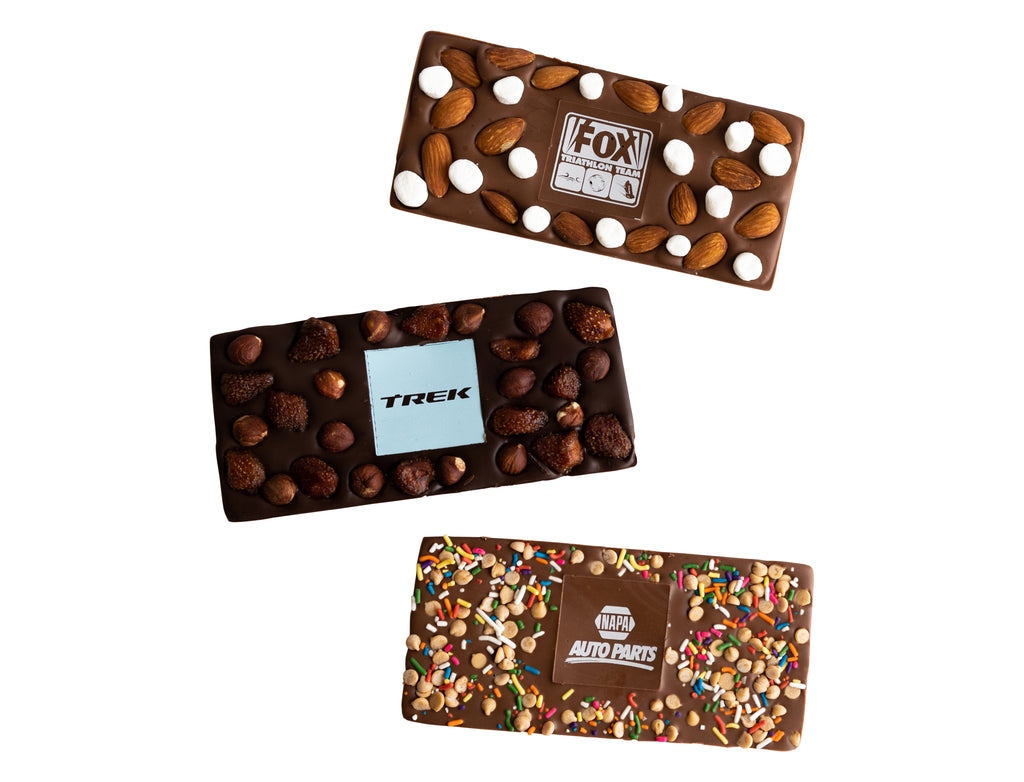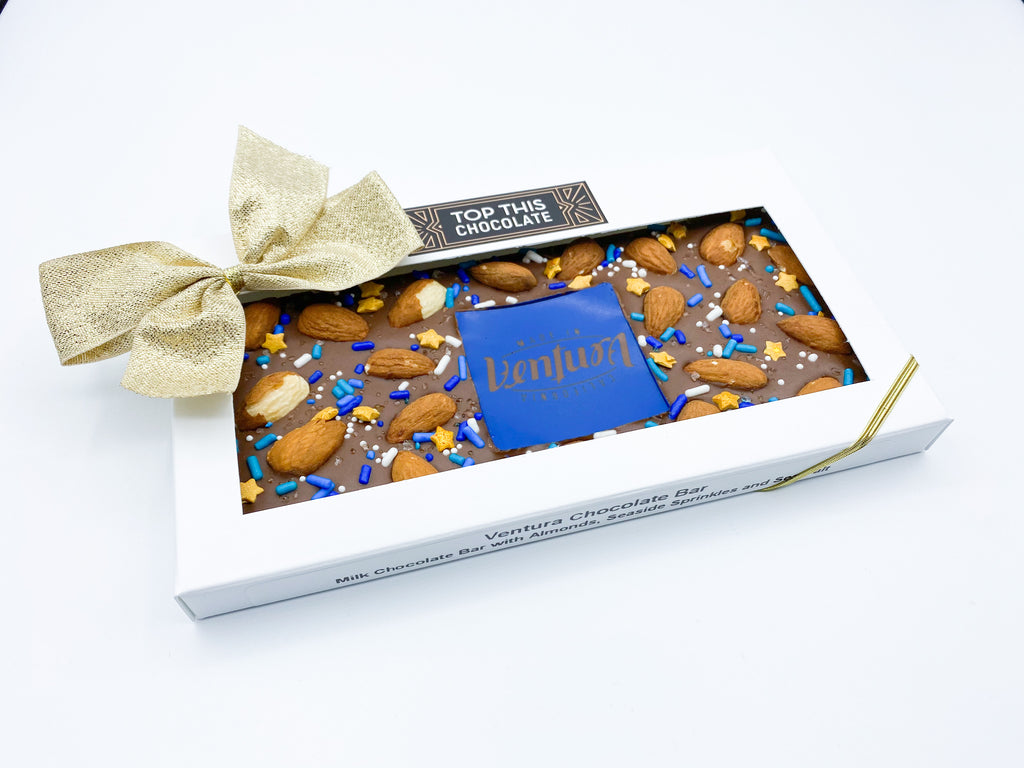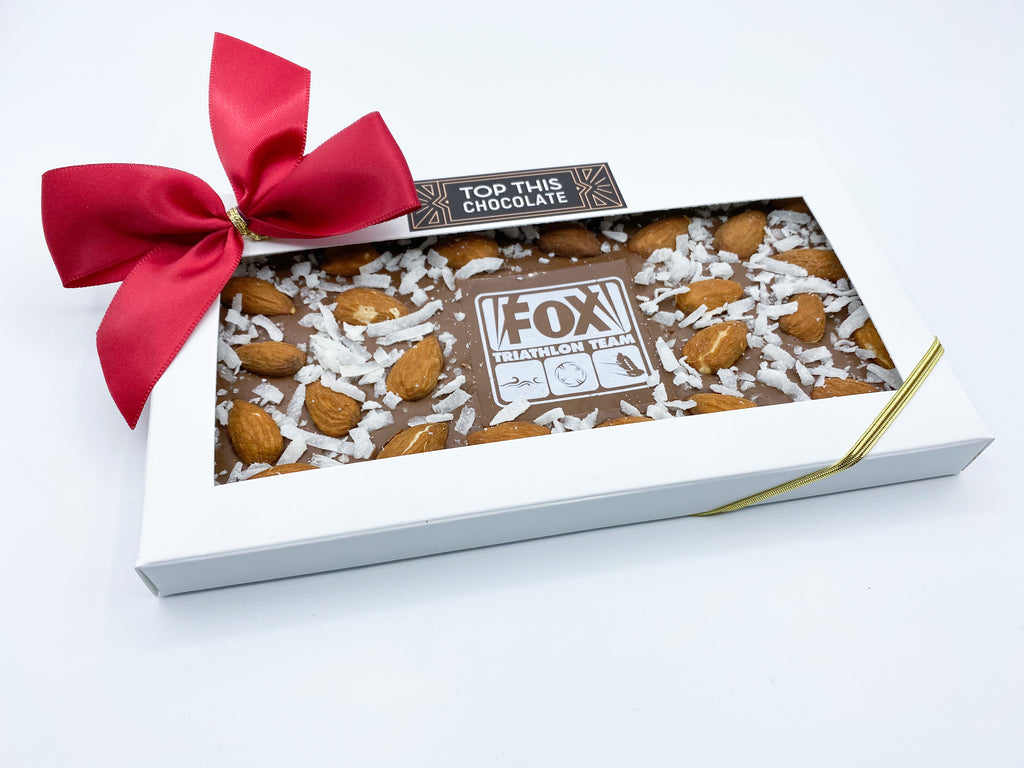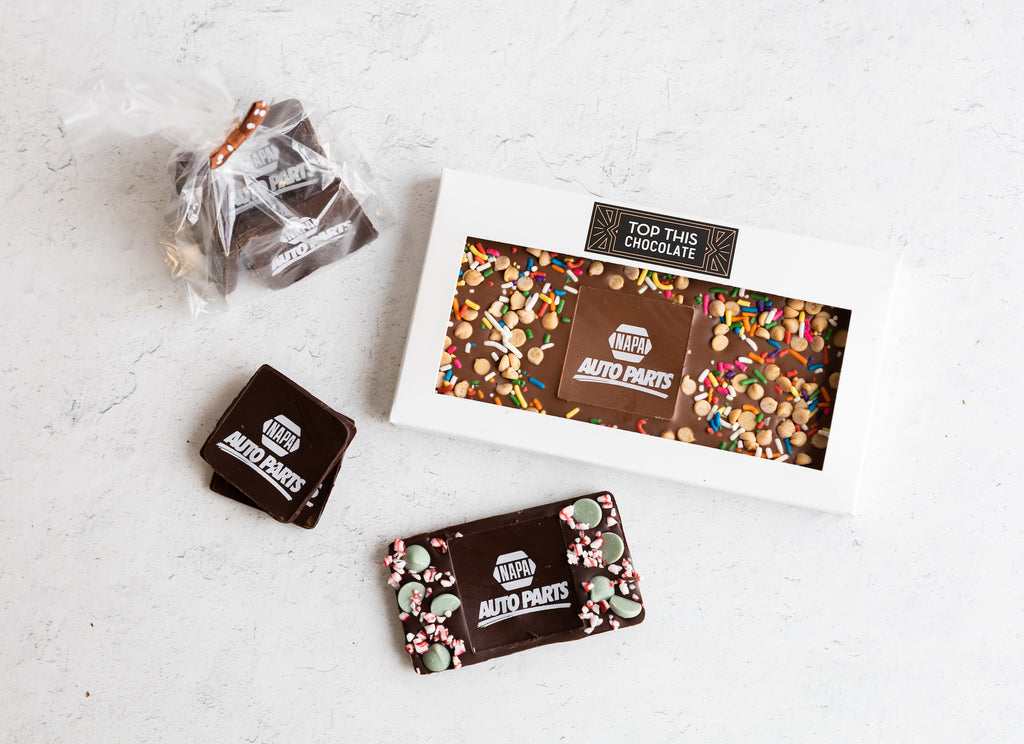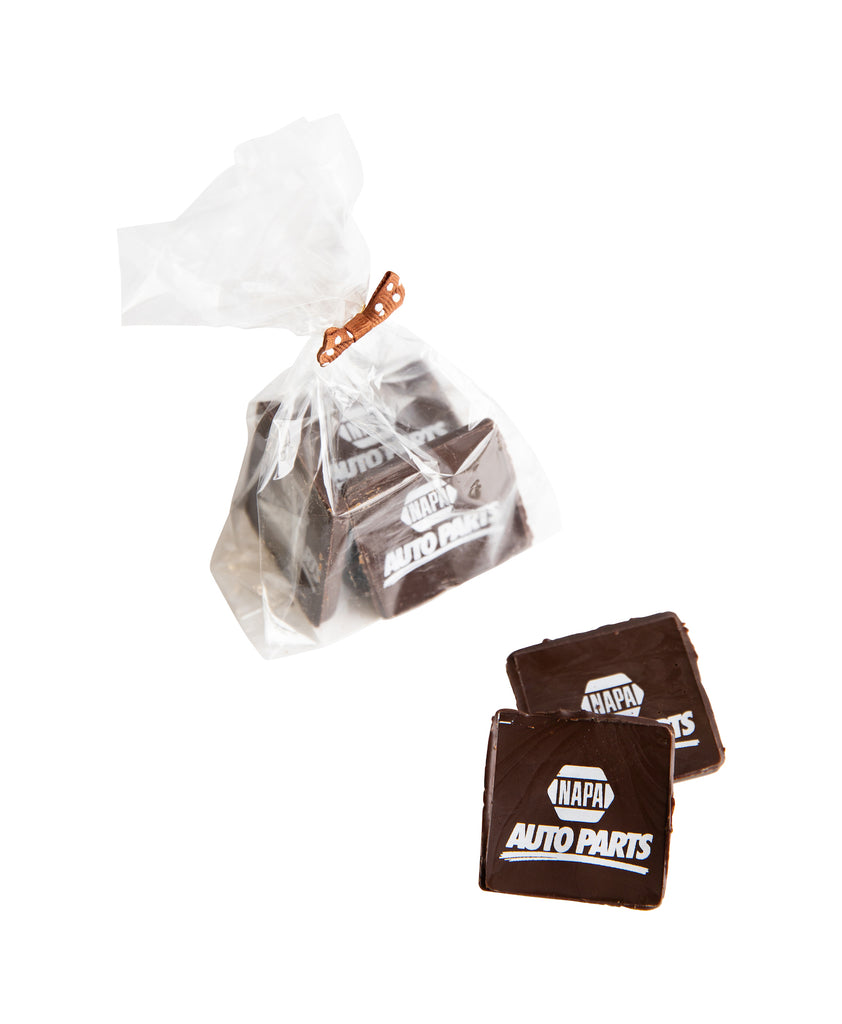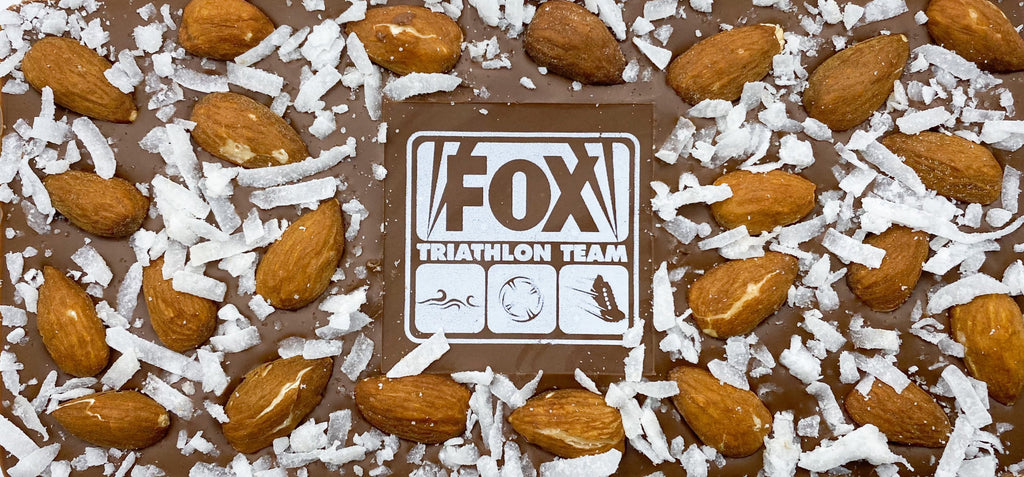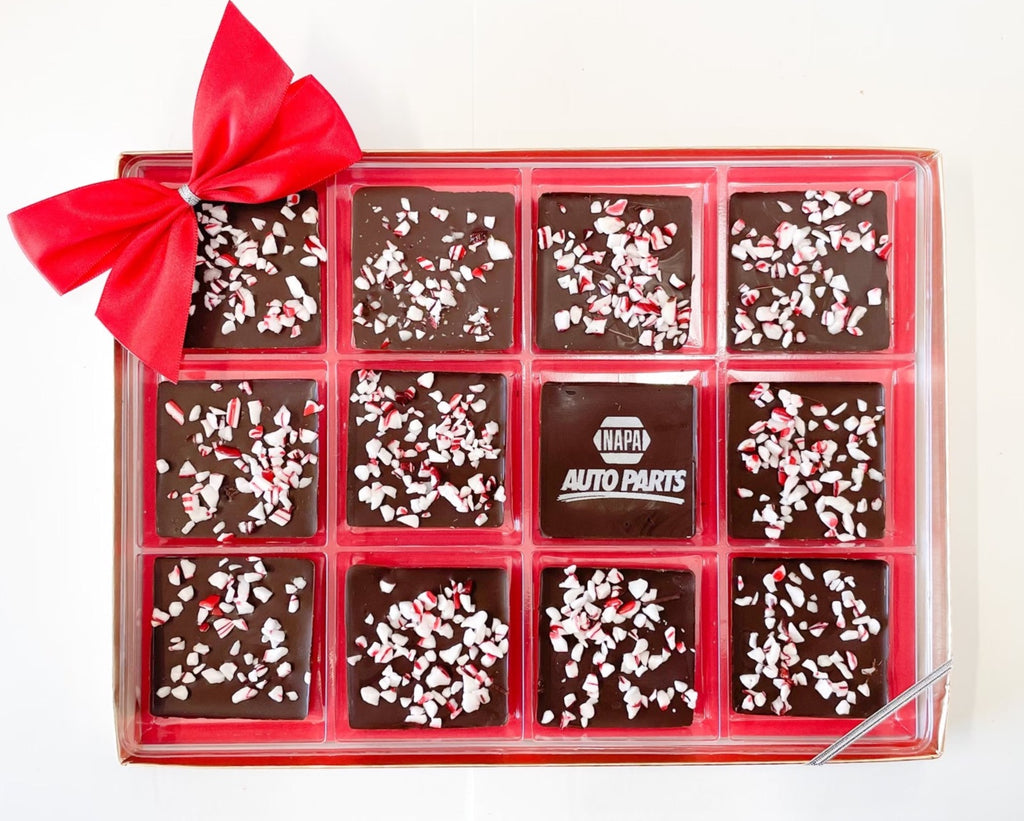 Corporate Logo Chocolate Products
Looking for unique personalized gifts? Everyone loves chocolate! Put your logo on a bar, mini bar with business card flap or chocolate square along with your choice of over 50 toppings. We also do wedding favors, bachelorette parties and more. 
To put a logo on chocolate there is a one-time time artwork setup fee  and then your logo will be kept on file for future orders. At least two weeks lead time is required (possibly more before the holidays) to have the logo printed in cocoa butter color. Once a logo is on file, there is no minimum chocolate order. We add 50 cents per chocolate with logo to the regular price of the product. 
Artwork Setup Fee:
One color logo: $195
Two color logo : $295
Three color logo: $410
For more than three colors, contact us HERE for pricing.
Note: Artwork setup fee does not include any chocolate products. We will contact you to take your custom order for logo chocolates.
Once purchased, email your logo to info@TopThisChocolate.com and we'll get a proof made for your approval. 
Questions? Contact us HERE or email info@TopThisChocolate.com