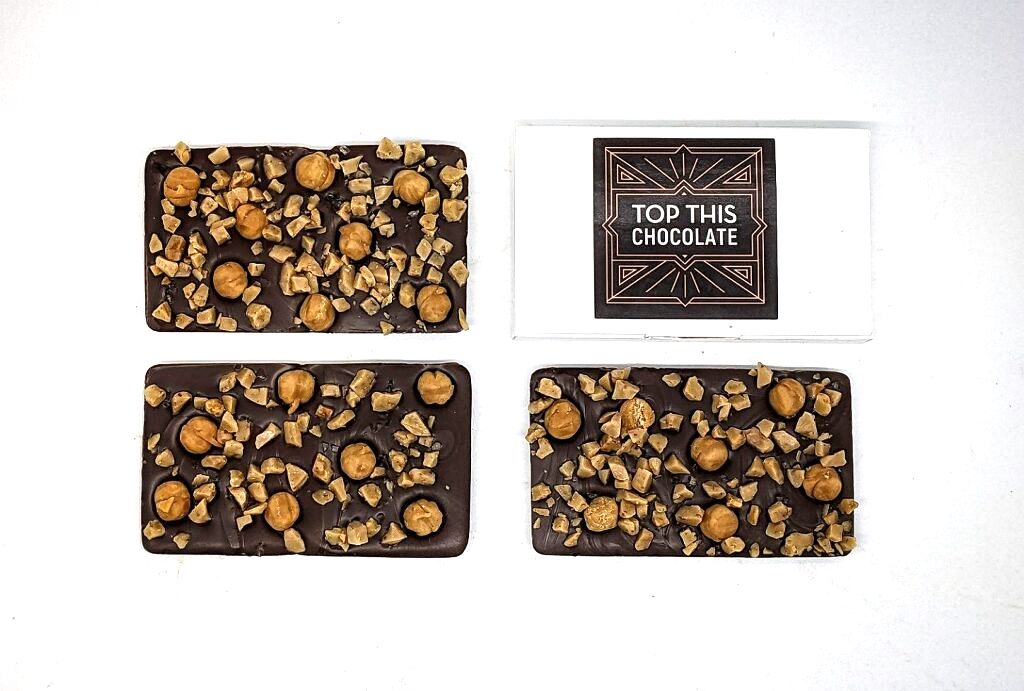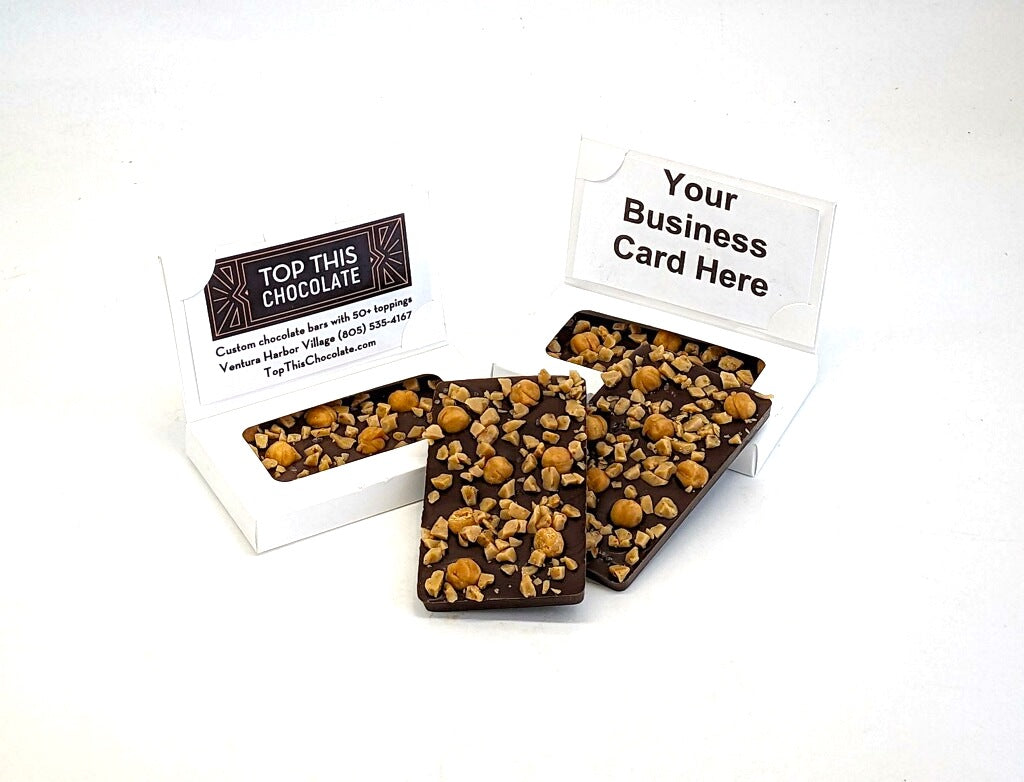 Salted Caramel Crunch Mini Chocolate Bars
Caramel pearls and toffee accented with sea salt in a premium milk, white or dark mini chocolate bar for the perfect snack or gift! This flavor combination is one of our best sellers.
Mini bars are 1.5 ounces and 3.5" x 2". They are the size of business card and you can put your own card in the flap on the box!