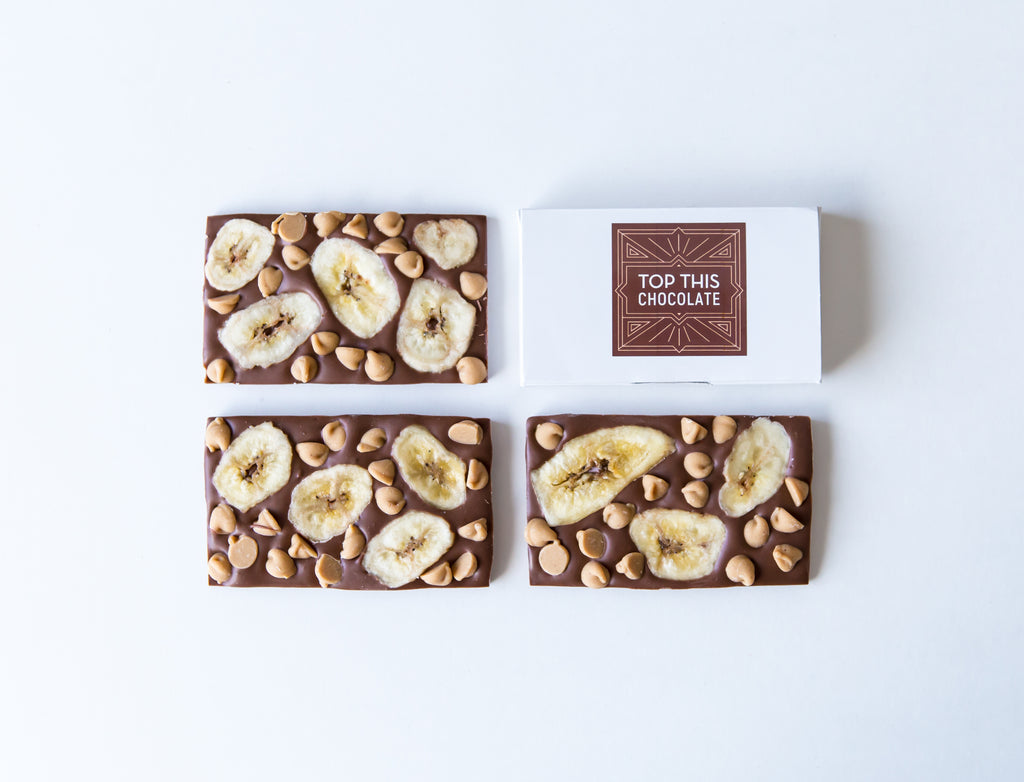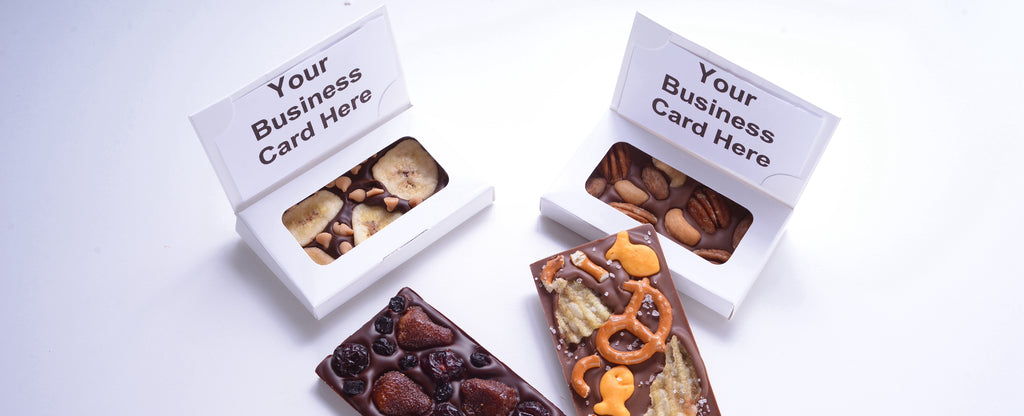 Satisfy Me Mini Chocolate Bars
Come on, come on, try these chocolate mini bars with the banana & peanut butter chip combo beloved by Elvis.

Available in premium milk, white or dark chocolate. 
Mini bars are 1.5 ounces and 3.5" x 2". They are the size of business card and you can put your own card in the flap on the box!