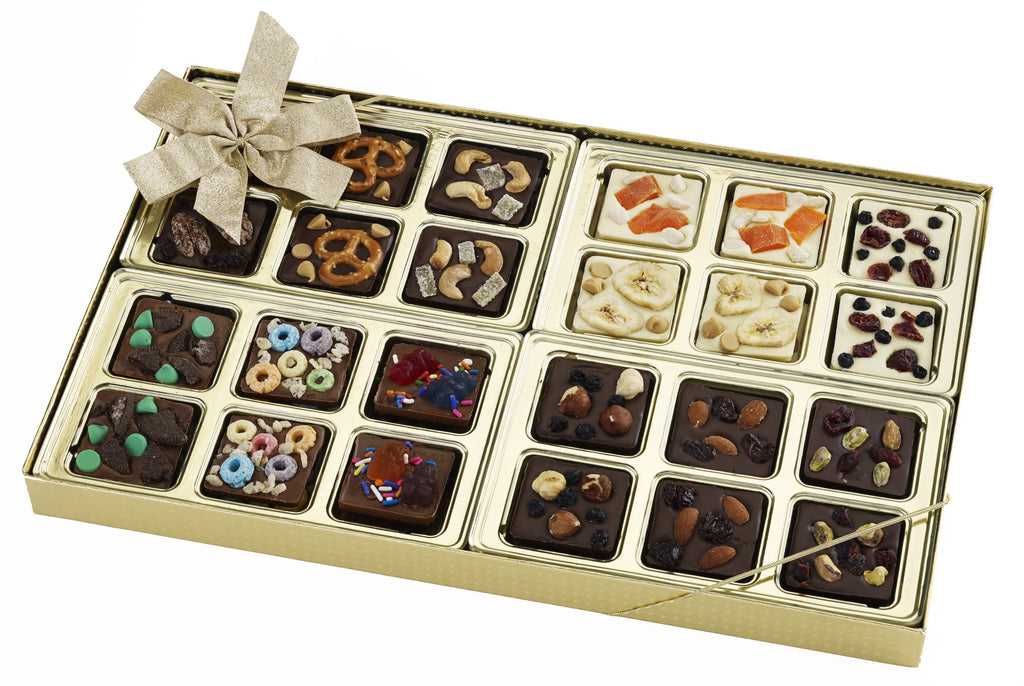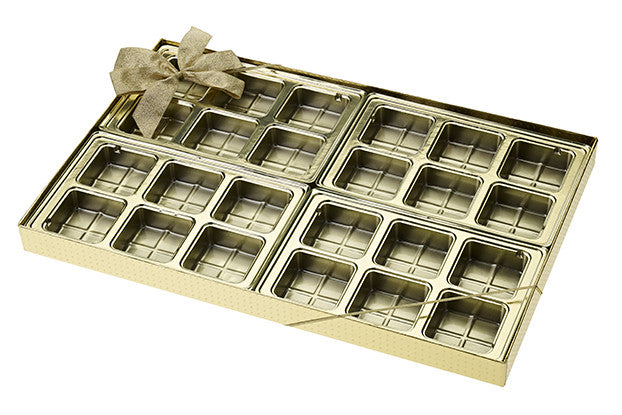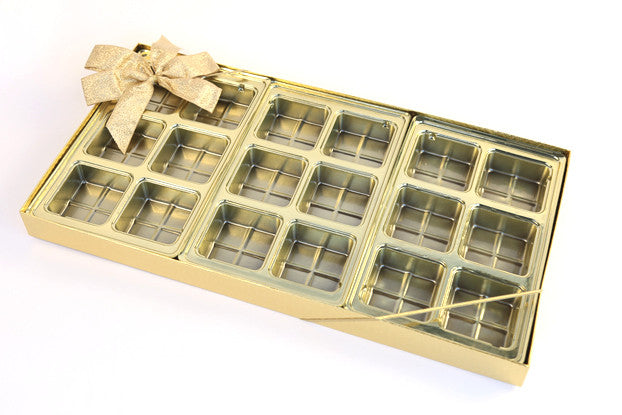 CHOCOLATE SQUARES PARTY VARIETY PACK / OFFICE SNACKS
This variety pack of premium chocolate squares is sure to be a hit at any gathering. It's also a perfect gift or addition to the office snack selection.
Chocolate squares will be topped with a variety of nut, dried fruit, candy and snack toppings. Squares are approximately 2 inches by 2 inches and .5 ounces each. Choose quantity below.
Toppings may vary by pack. Topping preferences and sea salt can be requested in the Special Instructions section at checkout.  
Photo is of 48 square box. Squares are two deep. 36 and 48 square sizes come in the Gold Window Box with Bow.