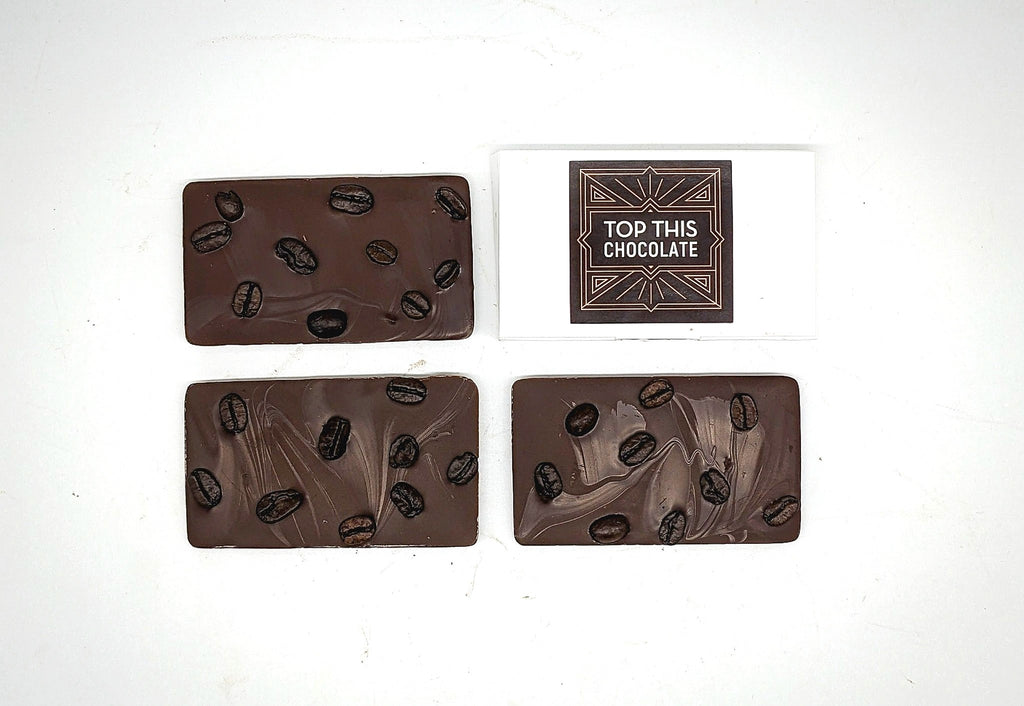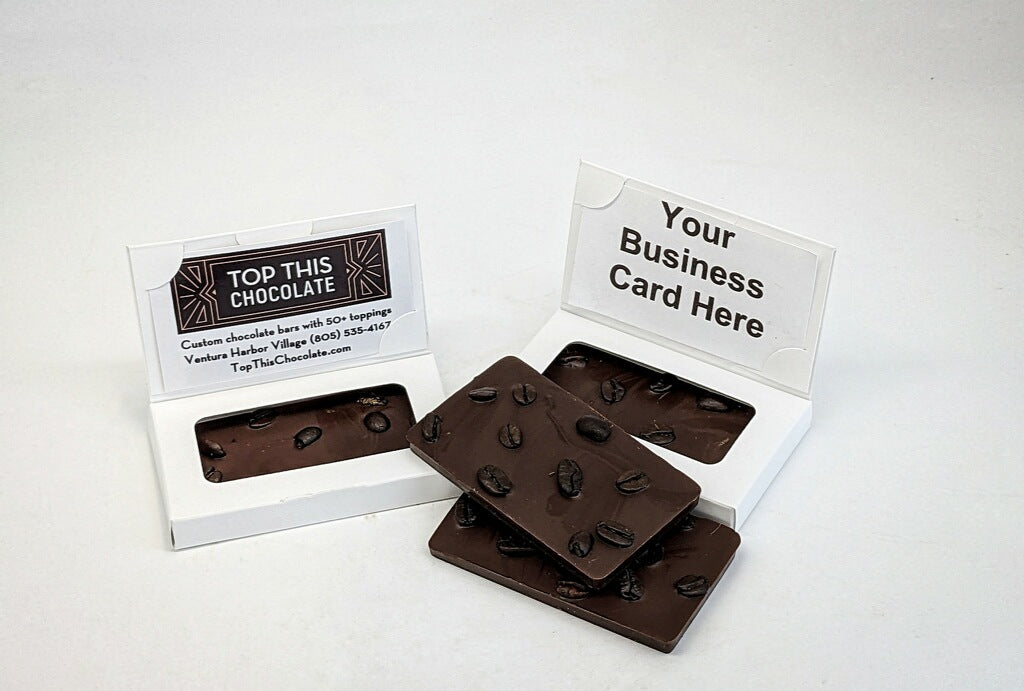 Midnight Espresso Mini Chocolate Bars
Espresso beans in chocolate available in premium milk, white or dark chocolate to accentuate that perfect cup of coffee. 
Mini bars are 1.5 ounces and 3.5" x 2". They are the size of business card and you can put your own card in the flap on the box!